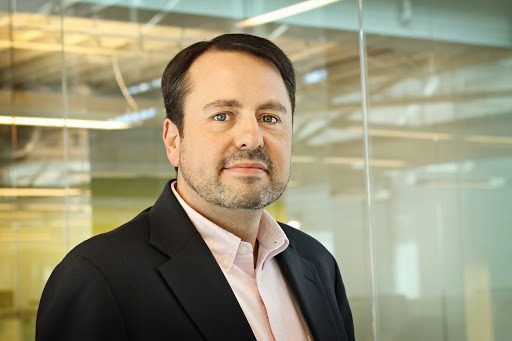 Besides trying to keep their stores sufficiently stocked, the biggest challenge for many grocery retailers in 2020 was trying to determine what shopper behaviors would remain in place post-pandemic. And while it's premature to reference the COVID-19 crisis in the past tense, Inmar's most recent Intelligence Shopper Insights Study provides clear insight into what marketers can expect in the months ahead, as the grocery industry settles further into the much anticipated "new normal."
Hybrid Shopping is Here to Stay
Despite early struggles by traditional grocery retailers to meet the surge in demand for online goods and services, the imprint on consumers of ecommerce as a source for grocery products is now permanent.
The February 2021 edition of the Insights Study found just 8% of participants saying they shopped for groceries exclusively online. That number has since more than doubled, with 17% of recently surveyed shoppers reporting they are "online-only" grocery shoppers.
But not every brick-and-mortar grocery store is destined to become a micro-fulfillment center. Even with a variety of retailer supply chain strategies driving improved ecommerce economies and efficiencies, consumers are increasingly returning to physical stores, and retailers can look forward to regular, consistent foot traffic in the year ahead.
The result is a hybrid-shopping environment that includes 54% of shoppers fixed on shopping in-store only, while 29% say they shop both in-store and online when doing their regular weekly grocery shopping. This makes it essential that retailers continue to invest in creating a seamless omnichannel shopper experience.
Mobile Engagement is Mandatory
Digital activity of every kind, and across every platform, saw significant growth in 2020, and this included shoppers using a retailer's mobile app. While a healthy 41% of shoppers reported in Q1 2020 that they had downloaded and/or used a retailer's mobile app during their most recent shopping trip, the proportion of shoppers now self-identifying as being app-active has grown to 58%.
As would be expected, millennials are the most active segment: 79% are using these apps before/during a typical shopping trip. However, almost half (47%) of Baby Boomers are regularly availing themselves of this technology — both before they shop and while they are in store.
This cross-generational engagement should be more than sufficient motivation for retailers to ensure that this aspect of the shopper experience is fully optimized and that they're delivering information — and offers — in a relevant and user-friendly manner, and that their content and messaging is fully integrated across all media channels and consumer touch points.
Promotions are a Priority for Shoppers
It's a statement that is as true now as it was last year. Only more so. The vaccine rollout and relaxed restrictions in several states may have brought some energy back to the economy, but millions of Americans still face genuine financial hardship.
With conditions challenging for so many, coupon use — both digital and paper — has grown considerably since Q1 2020. This latest Study found 74% of shoppers having redeemed a digital coupon within the last three months, versus 65% having done the same in the first quarter of last year.
Paper coupon use saw a similarly robust year-over-year increase: 70% of shoppers reported using at least one in the three months prior to the Study. This compares with 65% of shoppers reporting the same last year.
Furthermore, this savings-focused activity looks to increase: 32% of shoppers expect their coupon usage to increase over the next six months. That's on top of the fact that 67% of shoppers are already typically consulting two or more coupon sources before purchasing groceries
It's entirely understandable that retailers and brands cut back on promotions in 2020. But with consumers struggling, trading partners that optimize their promotion strategies — across channels — will be well positioned to grow share while protecting precious and increasingly precarious shopper loyalty.
While it's still early in the year — with plenty of time for fresh challenges to develop — close attention should be given to the signals shoppers are sending right now. Those grocery retailers that listen, and move proactively, could have a very good 2021.
---
Bill Beyea is Senior Manager, Promotion Intelligence Advisory Services for Inmar Intelligence. He has been analyzing consumer promotions for more than 20 years. He started his career as part of the core team at VSI Targeting Systems — an industry-leading targeting and optimization firm that was purchased by Inmar in 2005. In his current role, Beyea leads the Promotion Intelligence Advisory Services team, providing optimization and analytical services to CPG brands including planning, execution, testing strategies and post-event analyses. His team also develops Inmar's promotion industry insights and trends publications.  Beyea holds a degree in Psychology from the University of Connecticut.