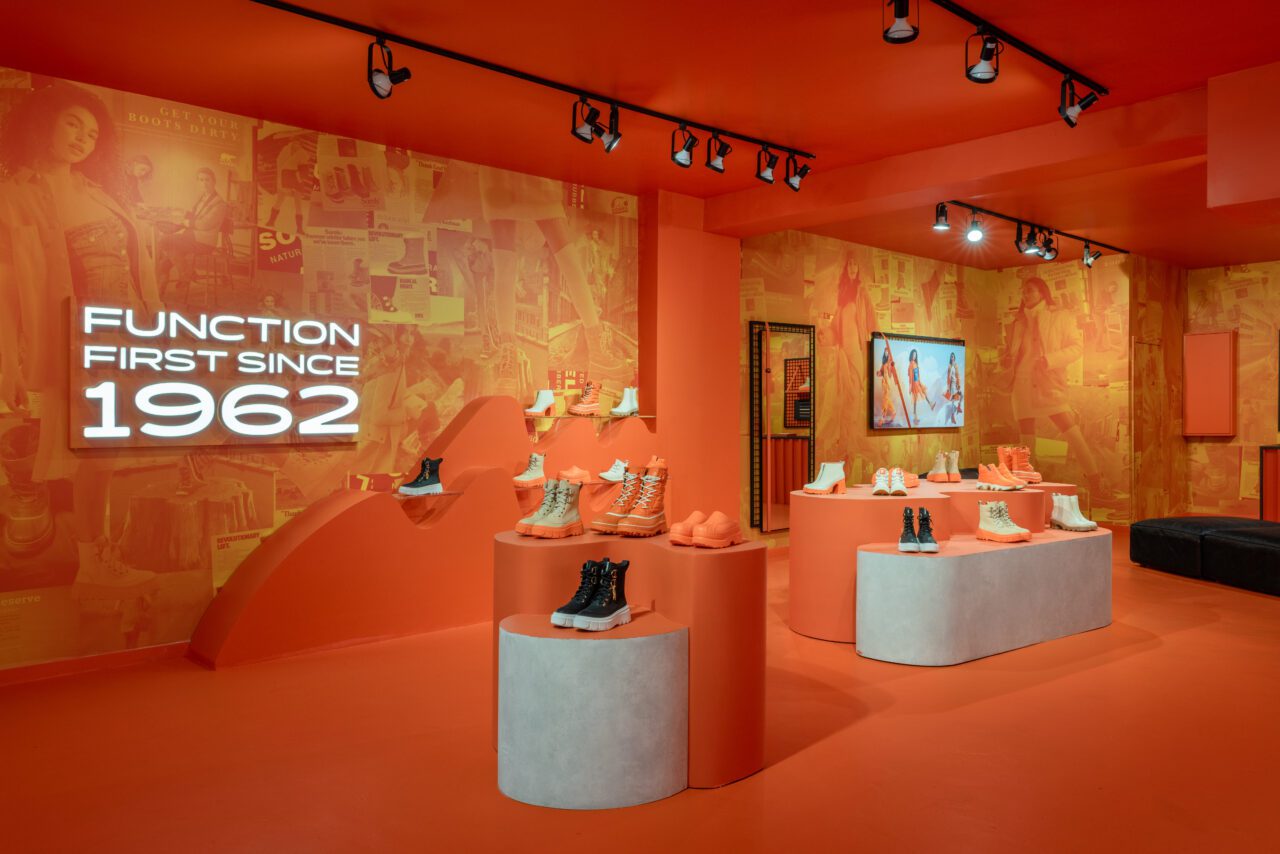 Under Armour is the latest athleticwear brand to open a flagship store in the massive Dubai Mall Village, joining the likes of Nike, adidas and FILA, among others.
Global retail design consultancy Green Room worked with Under Armour's U.S. and European Global Store Design and Brand teams (as well as regional partner Athlocity) to define how their "Human Performance System" brand proposition could be translated into the retail environment. Building on Under Armour's Brand House City Concept, the resulting flagship store concept boasts a community-focused space that encourages shareable moments and celebrates the brand's dedication to innovation.
The store takes Under Armour's audience target of the "Focused Performer" — someone who wants to be inspired, understood and supported in order to achieve their goals — and makes direct use of information from nutritionists, coaches and partners to connect with consumers around those needs.
A dedicated space allows for event takeovers to bring the brand's community together. The integration of the MapMyRun app in-store also plays a key role in connecting the dots for customers' lives on and offline.
An integral element of the Dubai Mall store is that it showcases the brand's key local and international ambassadors. Dwayne "The Rock" Johnson partnered with Under Armour in 2020, launching his first collection, "The Work," which is hosted in-store in its own dedicated area marked out by The Rock customized ticker tape.