Due to the pandemic, the food retail sector has experienced an incomparable boost. Flexibility in both large and small commercial spaces in the food (as well as the non-food) sector is becoming an ever-more important asset. Agile store interiors allow for seasonal events, pop-ups, subletting of certain areas to third-party partners and altering the positioning of interior elements — all ways to create entertaining spaces where customers like to linger. Think of the possibility of being able to add, for example, a flexible cocktail bar for peak shopping hours on the weekend.
We believe that the fusion between food, fashion and gastronomy are winning combinations, and will shape and change the future of retail as we know it. The food sector is bound to continue to prosper if people get the chance to either buy and take-away or enjoy their food, as well as tasting novelties on the spot. The non-food sector, despite having suffered during the pandemic, will recover and benefit from the winning strategies experimented with in food retail.
In Europe the combination of food and gastronomy in supermarkets is starting to prove itself as a relevant revenue booster that is bound to grow in a post-COVID era. Moving forward, stores will need solutions to convey a feeling of free-moving space and security.
The non-food sector is only just starting to realize that gastronomic areas have the power to revive their commercial spaces. A major adjustment to the changed consumer needs in this sector is imperative and can be achieved with changing attractions, which incline customers to extend their stay. Retailers can manage their own gastronomic hubs or sublet them to third-party brands.
In fact, one-stop destinations where customers can both run all their errands and spend their spare time will become very relevant in a post-COVID scenario. Not so long ago, large stores were written off — now that has changed entirely.
At the same time, during this last year small local grocers have had their fair share, benefitting from customers who prioritize proximity and the support of their local neighborhood trade. In times where close contact and human interactions are scarce, people like shopping for groceries in their neighborhood store. One reason for that is a feeling of affiliation towards the merchant. Another reason is the fact that customers appreciate the high level of expertise offered. Who wouldn't like to have their butcher advise them on the finest meat he just got in and how to prepare it?
Indeed, the integration of experts within the different store departments is one key trend we are focusing on in our store concepts — whether it's the butcher, the baker, the coffee roaster, the fish specialist or the cheesemaker. Real people who know their trade from scratch create authenticity, which in turn creates trust — a fundamental factor these days. Customers want and demand to feel safe and entertained at the same time.
In one of our most recently opened projects, Edeka Center Weserpark in northern Germany, we created a number of independent brands within the market, run by specialists in their respective fields. Our branding concept included the logo creation, labeling, in-store communication and visual merchandising to create various small worlds within the big Edeka universe. We take the customer on a visual and culinary journey on which they can both work off their shopping list as well as stroll and taste their way through the market.
Post-COVID strategies in the retail sector must fuel the human factor and thus focus on how to bring people together in an environment where they can feel safe to both shop and spend their spare time. Doing a nice store where customers feel at ease is not so complicated, but doing a successful store that also makes money is the challenge.
---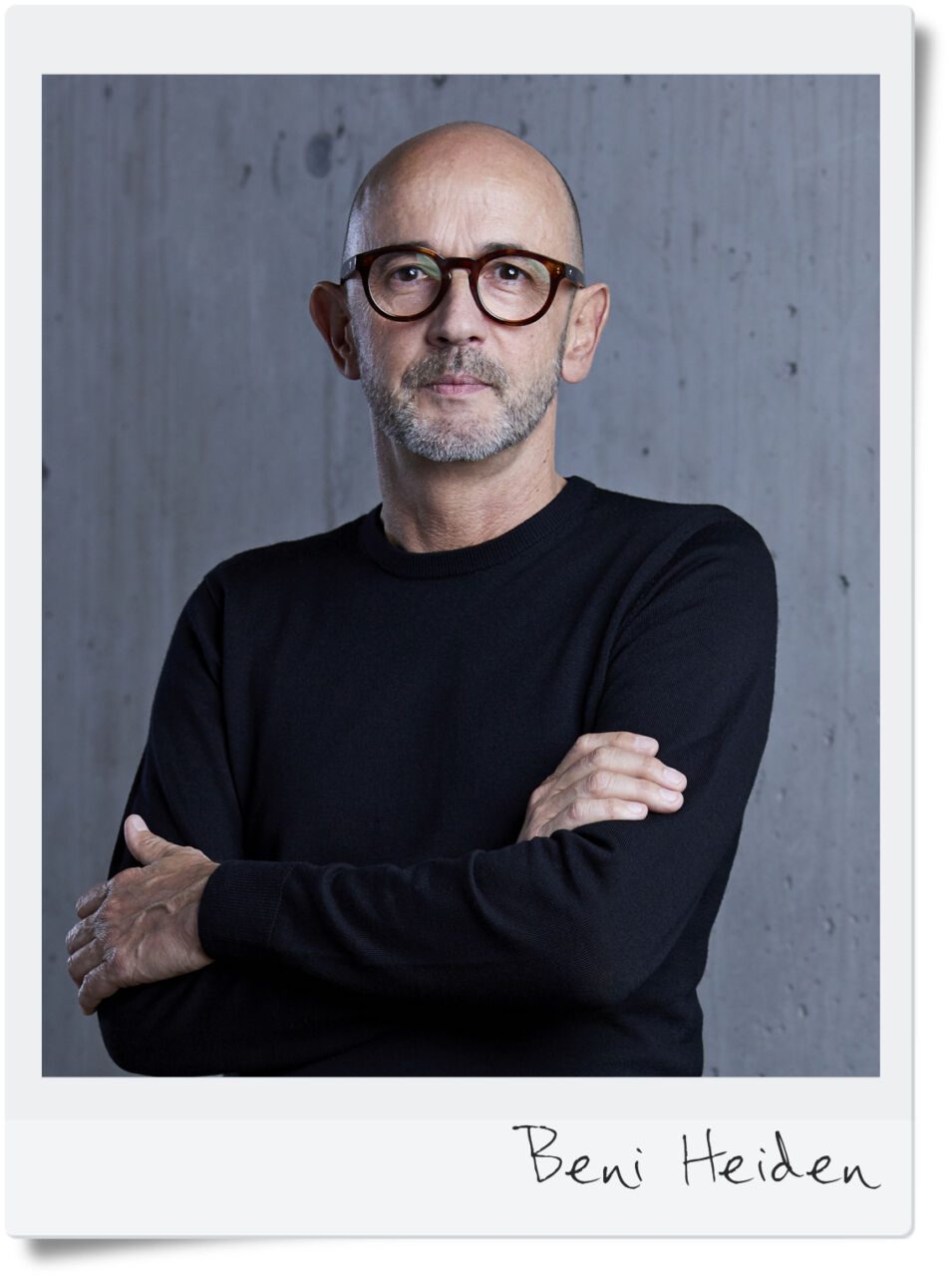 Bernhard Heiden is the creative head of the retail design agency Interstore and CSO of shopfitter Schweitzer. He started his retail journey as a visual merchandising expert for a large department store chain in Switzerland. Since 1999, Heiden has been realizing inspiring and innovative projects for Interstore | Schweitzer using his expertise and his passion for working in different areas of food and fashion. His credo is: "Often the solution is right in front of you. Just keep your eyes open."