It's no surprise that the pandemic accelerated the decline of brick-and-mortar retail stores in favor of the convenience of online shopping. Amazon and other online retailers are essentially logistics companies that have become today's consumer interface to deliver goods to your front door within hours. Convenient? Yes. Memorable? Not exactly. Will you remember the brand purchased? Probably not. So, what comes next for retail? Are we subject to the rote experiences of online shopping forever? Additionally, what will happen to all of those empty retail spaces left behind?
Having worked with a variety of clients in the hospitality sector — from high-end retail and restaurants to boutique hotels and lifestyle clubs — DMAC Architecture designs for an experience that connects, excites, and elevates the shopper and guest experience. Most importantly, we always seek to bring vitality to the brand through the architecture and design. Our work aims to be personal, memorable and capture shared values, which is exactly what the retail landscape needs to compete in an increasingly digital marketplace.
Today's tech-savvy consumers expect more from brands. As architects and designers, I think the question is, "How do we design for an immersive shopping experience that gives people a compelling reason to leave their couches and online carts?" After a year's worth of pent-up demand to get out of the house, to connect with family and friends, travel, dine inside a restaurant, go to a concert and so much more, designers should want to welcome and excite people when they actually go out. Our sense of the world has changed indelibly since the pandemic — but think about the potential of a new retail experience that combines any of these shared social activities. What if food-and-beverage (F&B) spaces became the new influencer for retail products? What if event architecture integrated dynamic merchandising? The solutions to our questions lie somewhere in a hybrid of retail, F&B and entertainment.
Melding the Digital and Physical Worlds
The large spaces that retail has left behind are not likely to refill with the same old anchor stores. We imagine a new restaurant in those spaces where you might sit at the bar and after a short while realize how much you love the chair. It's comfortable. You love the shape. Suddenly, you can envision how perfect a pair of them would be at your kitchen island. So, you scan the discreet QR code on your phone, purchase two chairs in your favorite color on the app and voila! The next day they are delivered to your home. Or maybe it was the wall sconce at your table that attracted you. Or the cocktail glass. Each time you visit that restaurant, there could be new products or a new line featured. Retailers could customize their QR code with brand content. It would be a highly curated experience where, like shopping for a car, you can "test drive" before you buy. It optimizes social settings to attract customers in a way never done before. This hybrid retail and dining experience is an exciting design opportunity to encourage personal connections with brands, changing the paradigm and future of social retail.
Pop-ups and Outdoor Dining Lasting Beyond the Pandemic
In urban locations, such as Michigan Avenue in Chicago, the street becomes another activator and opportunity for sponsored events like pop-up art, culinary or fashion shows featuring local up-and-coming talent. These events would be anchored by F&B where the "in between" spaces are part of the architecture and become where public engagement merges with a social retail experience. In response to the necessity for outdoor dining spaces during the pandemic, we imagined "Chicago Winter Fe(a)st"— an annual winter culinary festival where soft-sided trailers would roll into town, like the headliner band buses coming to Lollapalooza. Instead of parking in one location, the trailers would scatter to the different neighborhoods in the city. Parked in parking lots, outside a brick-and-mortar restaurant or clustered together along an entire block, these trailers would open up and become sheltered yet open-air spaces. Though originally conceived for outdoor dining, we could see expanding the idea to pop-up retail experiences like yoga classes sponsored by different clothing brands, or watching a fashion show while enjoying a bite to eat. Trailers could come packed with portable fire pits, lighting and other amenities. Each would be customized (inside and out) for a unique experience. While this idea came about as a result of pandemic, we see it as having much greater potential long term.
Immersive Hybrid Spaces
Because we are a hospitality-driven firm, we are designing immersive hybrid spaces like the new Hatch adult dispensary (in Wheeling, Ill.) and BetRivers sportsbook lounge at PPG Paints Arena (in Pittsburgh). Hatch is more than a retail store. It's designed for an elevated guest experience as well as for streamlined quick pick-up convenience. It's a training ground where mentors and students work together. It has bright open space for cooking demonstrations and educational programming. It's a relaxing lounge with comfortable seating for consultations. The shopping experience becomes more about the personal connection to the customer than simply showcasing products.
Working with Rivers Casino, we used design to elevate the BetRivers sportsbook experience combining F&B and sports entertainment. From the serious aficionado to the casual sports fan, guests immerse themselves in the high-def screens broadcasting sports of all kinds inside a surround-sound system and viewed from luxury club chairs customized with a drink table embedded with charging ports. We are now taking the model to other venues, including inside the bowl at the Pittsburgh Penguins stadium (PPG Paints) where the live action dials up the experience from some of the best seats in the house. Again, retail could be a dynamic component of the F&B space where team merchandise could be scanned, ordered and delivered on the spot.
Optimism for the Future
Overall, moving toward the future, we have good reason to be optimistic about retail design. The creative possibilities and solutions that have come about as a result of the unprecedented year we endured are endless. We're looking forward to seeing what happens in the sector as it responds to its new reality. In the challenges are exciting opportunities.
---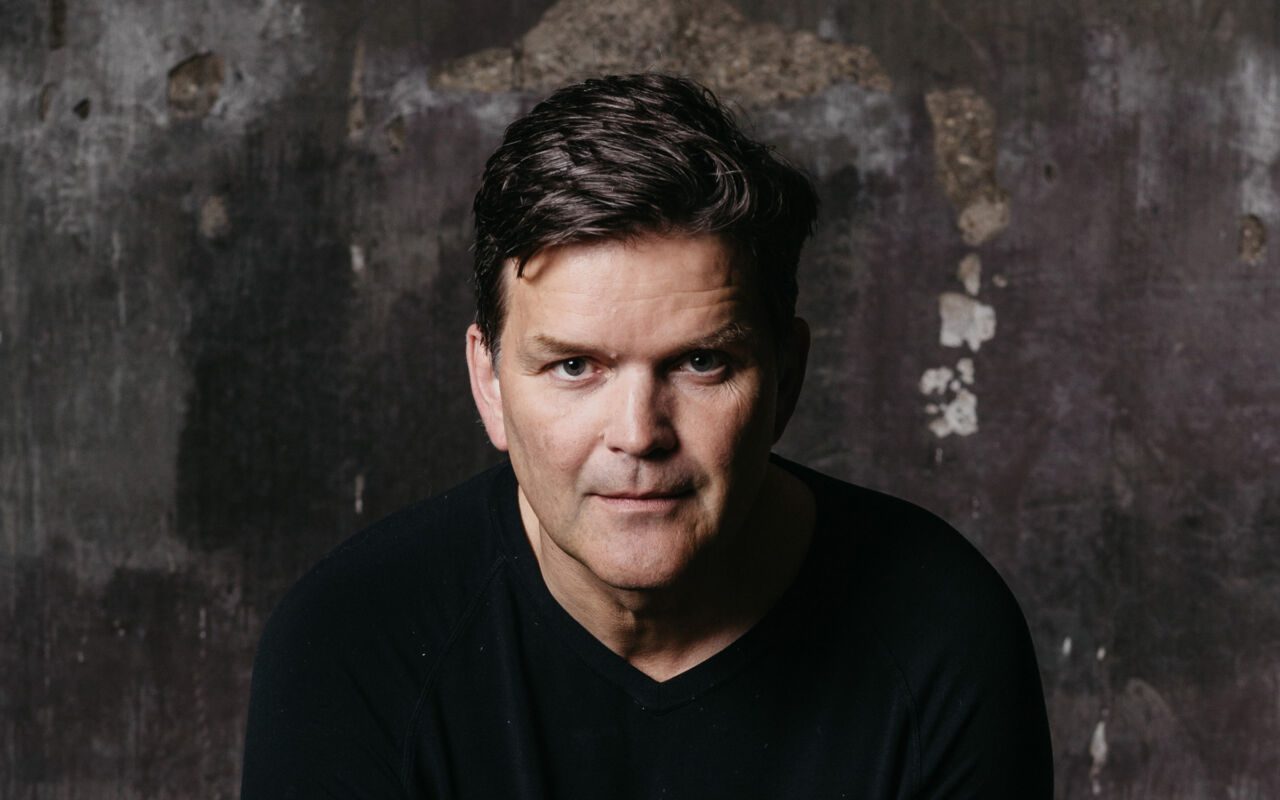 Dwayne MacEwen, AIA, founded DMAC Architecture in 1995 and spearheads the studio's design team as Creative Director and Principal. The son of a builder from Prince Edward Island, Canada, MacEwen comes to architecture through construction. His pragmatic preparation for his career in architecture remains important in the structural and functional integrity of his designs. MacEwen consistently seeks and responds to opportunities for design innovation that is not confined by style. Instead, he takes a user-centered approach, combined with observations of contemporary living and working styles in order to create spaces that fulfill the client's needs while maintaining the highest architectural standards.