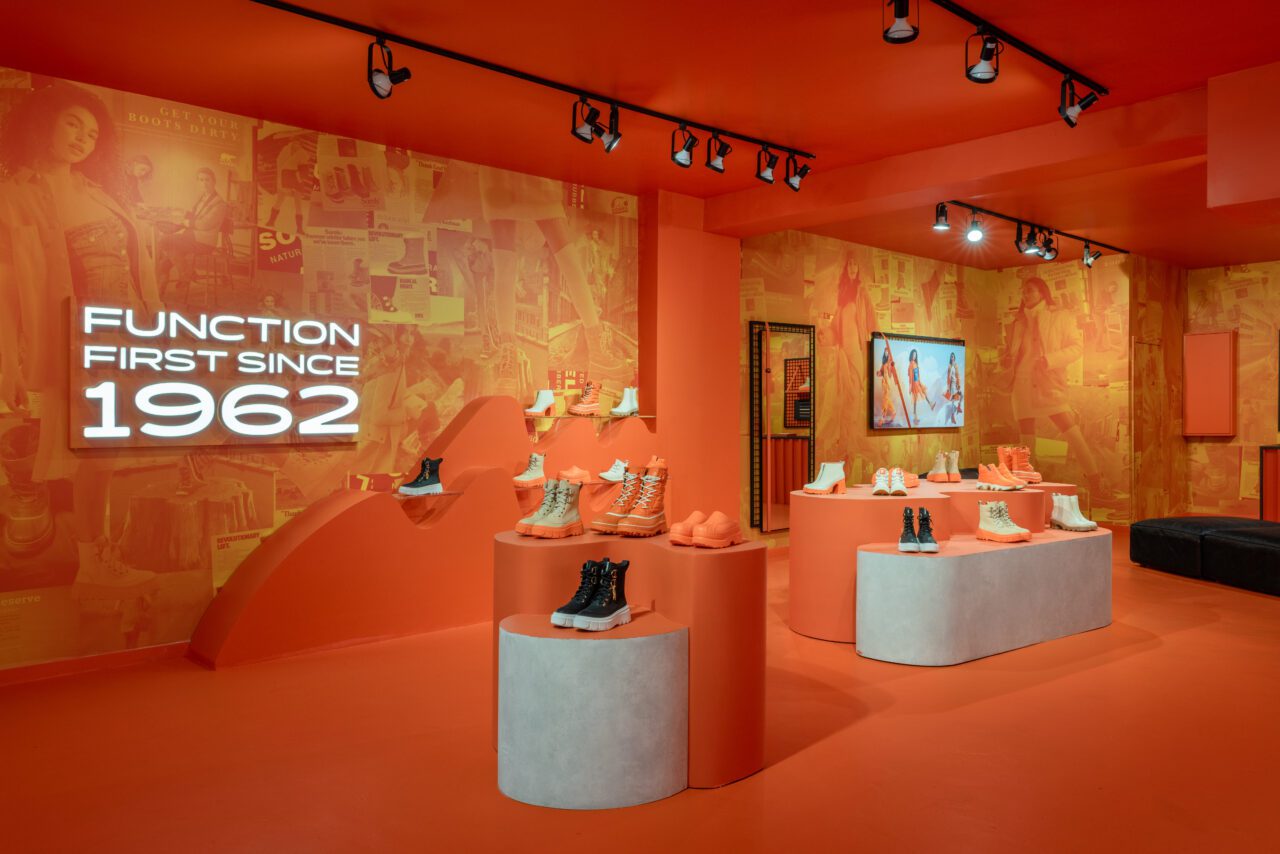 Petco has opened a new concept flagship centered on Reddy, its premium private label pet brand. Located in New York City's SoHo neighborhood, this first-ever Reddy store features curated Reddy merchandise and a range of pet-centric experiences.
Described by the company as "an urban basecamp for pets and pet parents looking for adventure," the Reddy SoHo store marks the first time Petco has opened a retail location dedicated to a single brand. The space is designed as an edgy urban boutique, inspired by industrial design and featuring Reddy's bold color palette, patterns and textures.
"Reddy's growth and popularity among active and trend-forward pet parents has been steady since launch," said Nick Konat, Chief Merchandising Officer at Petco in a statement. "And it's only accelerated over the last 18-plus months as millions of pet parents are exploring outdoor activities and taking their pets with them wherever they go. This first-of-its-kind boutique will continue fueling that exploration by giving New York City pet parents a hub to bond, recharge and find the latest must-have gear to style their best lives together."
In addition to a wide selection of Reddy merchandise across apparel, accessories and supplies, the store also features a range of interactive experiences for both locals and NYC visitors, including:
A lounge area with free WiFi;
A pet fitting station to try out products before buying;
Custom services such as personalized pet tags and on-site product monogramming;
Exclusive complimentary amenities for pets, including sanitary water stations, a "treatery" and whipped cream cups for pups;
A JustFoodForDogs fresh nutrition station offering a range of high-quality dog foods and treats formulated to meet specific critical nutritional needs, as well as a variety of supplements to help boost pets' health;
Instagram-ready walls and a pet Polaroid wall showcasing furry shop-goers in their element; and
A "Bark Board" for community updates.
Additionally, in the coming months an adventure concierge desk will open to help pet parents plan outings with their four-legged companions, along with a calendar of recommended monthly activities in and around New York City
First launched in 2018, Reddy is a premium lifestyle brand aimed at urban millennial pet parents, featuring a range of functional, sustainably made pet products including apparel, collars, leashes, harnesses, beds, bowls, feeders and travel accessories. 90% of the Reddy portfolio is made with recycled content such as plastic bottles, and the brand focuses on integrating new technologies to develop innovative products such as the PrimaLoft line of jackets and vests, which feature water-resistant reflective fabric and premium lightweight insulation for protection during colder months.
Petco plans to release new products that will be exclusive to the store in coming months. Customers also can apply their Petco Pals Rewards and Petco gift cards to purchases at Reddy, and make appointments at local Petco pet care centers for grooming, training and veterinary services. Reddy products also are available at Petco pet care centers nationwide and on Petco.com.