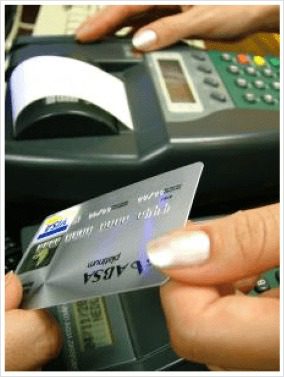 The U.S. Court of Appeals upheld the Federal Reserve's current rules for debit card interchange fees that require banks to charge retailers a limit of 21 cents for every transaction. The ruling overturned an earlier district court decision finalized in July 2013 that ordered the Federal Reserve to lower the fee cap.
Retailers pay an interchange fee, also known as a "swipe fee," to financial institutions whenever they accept debit cards as a payment option. These swipe fees add up over time, costing retailers billions in extra expenses. As a result, most merchants end up raising prices to cancel out swipe fees, which leaves consumers spending more on products they need to purchase. But swipe fees are not listed on card receipts, and consumers are not made aware of the costs.
Small businesses tend to be hit hardest by the added cost, as the fixed price takes a bigger chunk out of their budget. The National Retail Federation (NRF) is one of many organizations showing disappointment in the swipe fee limit and is considering appealing the Court's decision.
The ruling constitutes a big win for the banks, which are on the receiving end of billions of dollars. Banks have argued that the fees are necessary in order to counteract the cost to provide the debit cards in the first place. With a lower cap, banks would stand to lose a portion of those potential earnings.
Visa and MasterCard are the other big winners in the court ruling. While they can't charge more than 21 cents per transaction, they have the most control over the pricing of each swipe fee. Debit card providers dominate the market share for payment transactions, and with a lack of major competition from other providers, they have very little reason to set lower swipe fees.
The push and pull occurring between retailers and credit card providers regarding interchange fees initially escalated in 2005 when a collective of merchants and trade organizations filed suit against Visa, MasterCard and several other major financial institutions. The suit concluded in December 2013 after a federal judge approved a $7.25 billion settlement to be split amongst the plaintiffs, but many retailers remained critical of the settlement, citing lack of proper compensation and a failure to introduce transparency into the fee pricing methods.
Major retailers, such as Walmart, Amazon and Target all opted out of the settlement, with Walmart filing a lawsuit against Visa for $5 billion. The retail giant is seeking damages for price fixing and other antitrust violations, contending that Visa conspired with banks to enforce artificially inflated retail prices.
The legislation regarding interchange fees is required under the Durbin Amendment, a provision of the Dodd-Frank Wall Street Reform and Consumer Protection Act of 2010. Prior to the passing of the amendment, banks charged 44 cents per transaction in interchange fees. The Durbin Amendment was designed so the Federal Reserve would have to adopt regulations that would facilitate fees that were "reasonable" and "proportional" to the actual cost of processing a transaction.
Since the Federal Reverse calculated that it costs approximately 4 cents to process a transaction, the cap was initially proposed at 12 cents. That amount was increased to 21 cents in June 2011 after lobbying from the financial services industry.
"Large retailers and the DC-based trades have understandably been unanimous in their disappointment about Circuit Judge [David] Tatel's ruling," said Andrew Morris, CEO of Morris Advisors. "You can rest assured that the battle will continue as merchants pursue what they view to be a fair resolution. Payment card processing fees have become one of the largest expense items for many retailers and so swipe fees are a C-suite conversation now, not just the Finance/Treasury teams."
The case is NACS v. Board of Governors of the Federal Reserve System, U.S. Court of Appeals for the District of Columbia, 13-5270.