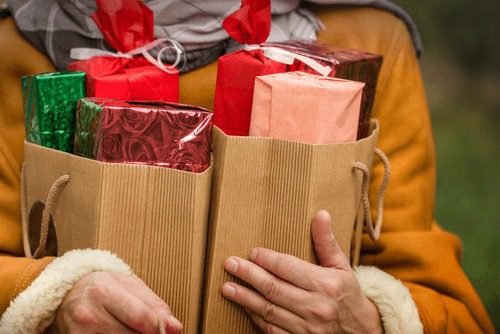 The holiday shopping season is approaching fast, and many retailers already have begun their seasonal marketing campaigns and promotions. But even though 60% of retail marketers began their holiday campaigns in September or October, only 24% of consumers said they had begun their holiday shopping, according to Holiday Planning Report: What Holiday Shoppers Want, How Retailers Plan to Deliver from Bronto Software and Ipsos. The report polled 1,000 consumers in the U.S. on their expectations for the 2015 holiday shopping season and included insights from 100 retailers on their plans to meet these shopper demands.
Although these early promotions could place retailers in a strong position once the 2015 holiday shopping bonanza officially kicks off, they also run the risk of fatiguing and frustrating shoppers.
"For several years, retailers were in control of the experience," said Jim Davidson, head of research at Bronto, in an interview with Retail TouchPoints. "We were teaching consumers how to shop. We were able to dictate the e-Commerce experience and its influence on the in-store experience. But now consumers have gained more control, and the tables have turned. When you match up unpredictable expectations from consumers with the time of year where retailers make the most money, you introduce a lot of risk and uncertainty."
To avoid these dangers, retail marketers must ensure holiday campaigns remain relevant and timely while providing the options that today's shoppers demand.
Aligning Promotions With Shopper Expectations
To close the gap between customers' expectations and retail planning, brands should closely examine promotional plans. Having grown accustomed to beneficial promotions, the study found that today's shoppers now refuse give their business to retailers that do not meet their expectations. For example, even though 38% of shoppers say that they will not place orders with retailers that do not offer free shipping, just 28% of all retailers plan to offer free shipping on all purchases — with 18% of online-only retailers offering this promotion.
However, the biggest disconnect appears to be with doorbuster sales. Although 70% of retailers consider doorbusters to be effective sales tools, just 28% of shoppers love them. These promotions may draw customers to the store, but they also risk disappointing consumers.
"Who likes waking up at three in the morning?" said Davidson. "Who likes the pressure of limited inventory sales with deep discounts? Some shoppers love the thrill, but others see a lot of friction and barriers. But just because you don't like it, you still might spend some money on a doorbuster."
With data-driven decisions, retailers can still successfully run doorbuster promotions. However, Davidson suggests also considering customer expectations. "If you launch a doorbuster and you're not seeing the numbers you expect, you may need to shift some promotions around," said Davidson.
Staying On Top Of Shopping Trends
Mobile shopping's rise to prominence was a big story coming out of the 2014 holiday shopping season, but it's best to understand how consumers use the technology before focusing extensive time and budget to mobility. This year, only 19% of shoppers plan to make purchases from a tablet and 22% said they intend to complete orders via their smartphone. Instead, the top three ways consumers plan to use their mobile devices are: hunting for promotions or coupons (65%), price checking items on the store's web site (63%) or searching for lower prices at competitors (61%).
However, retailers might not be adequately addressing these use cases. For example, 61% of retailers expect customers to read reviews on their mobile device. And pinpointing another disconnect, 60% of retailers expect shoppers to research return and exchange policies on their mobile devices, but just 19% of shoppers said they plan to do so.
"To me, what this really shows is that there may be a disconnect in how some retailers are prepared for their mobile shoppers versus what their mobile shoppers may actually be doing when the season hits," said Davidson.
While it is clear that mobile is an integral part of the shopping experience, retailers must wisely choose where to invest their time and budget. Adequately addressing how shoppers use mobile devices could help retailers avoid lost sales.
"We've seen so many retailers invest time, money and resources into a lot of mobile features," said Davidson. "The price point on using a lot of mobile functionality has gone down. So there are a lot of bright and shiny objects for retailers to choose from that can be low risk and not require a lot of time or money to try out. But at the same time, we've seen mobile devices very deeply integrated into the shopping experience. It's not for one particular channel."