Three conferences with 200+ top-notch speakers, two distinct expos and a whole host of activities — from networking events to concept stores to tours of the Magnificent Mile's retail offerings — will be packed into the three days of the 2022 Retail Innovation Conference and Expo. More than 4,000 executives are expected to attend the event, which kicks off today and will continue through Thursday, May 12 at Chicago's McCormick Place.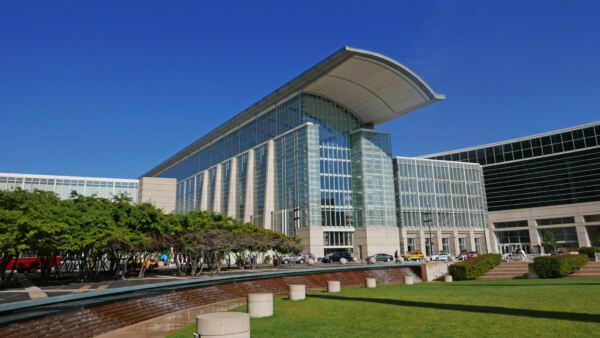 Although this is the first year the Retail Innovation Conference and Expo (RICE) has taken place in this current form, the event has a rich background that goes back nearly a decade. Version 1.0 of the Retail Innovation Conference started as a collaborative, intimate event for New York City-area retail executives, but it has expanded and evolved to meet the needs of the diversified and rapidly changing retail industry.
Now, the inaugural RICE represents an expanded collective of well-known events and brands across ecommerce, omnichannel and store design. In fact, the events pulled together under the RICE umbrella will be familiar to many — Internet Retailer Conference & Expo (IRCE), the Design:Retail Conference & Expo (DRCE) and the Retail Innovation Summit (RIS) — providing something for every type of retail executive as they strive to navigate the next era of connected commerce.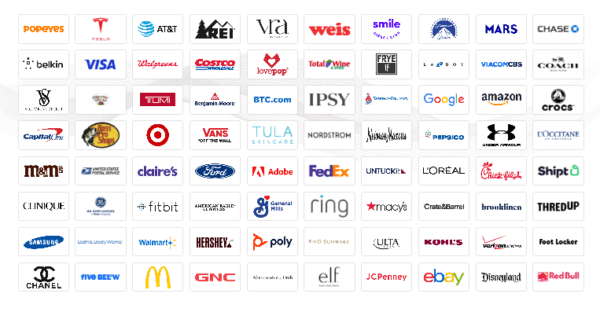 "We are seeing connected commerce reach a whole new level of opportunity," said Adam O'Brien, Show Director of RICE. "'Omnichannel' is no longer a buzzword but table stakes, and there are so many new ways for brands to engage with consumers and drive retail sales, including social commerce and the metaverse. We designed RICE to be a rich forum to dig into these new trends and opportunities, as well as spotlight the innovators and practitioners who can share invaluable best practices from their own experiences. With rich representation of brands and categories across our agenda, we will have plenty of opportunities for executives to extend their circle of knowledge and connection."
Attendees will have the chance to dive into the hottest topics in retail with executives from an array of leading companies — Google, Target, Coach, Clinique, Crate & Barrel, Amazon, American Eagle, AT&T, Brooklinen, eBay, Shutterfly, Vans, Walgreens, Tesla Motors, Foot Locker and Adore Me, to name just a few — while also connecting with more than 230 companies on the exhibit floor to explore new ways to drive innovation.  
Here's a breakdown of everything on offer this week in Chicago, including:
Three distinct micro-conferences featuring thoughtful analysis from top consultants and analysts alongside real-world insights from industry peers;
Two tailored expo experiences where visitors can test-drive the latest solutions, get inspired by store concepts and dig into use cases at topically targeted pop-up stages; and
Ample networking opportunities and two awards events honoring retail's best and brightest brands and talent.
RICE is sponsored by Scalefast with additional support from premium sponsors Adobe, BigCommerce and Marketplacer, as well as a host of other supporting companies.
80+ Conference Sessions Digging into the Hottest Topics in Retail
Buy Now, Pay Later (BNPL), social commerce, next-gen store design, livestreaming, sustainability, data privacy, personalization, cannabis retail — you name it, there's a session (or multiple sessions) exploring it at RICE.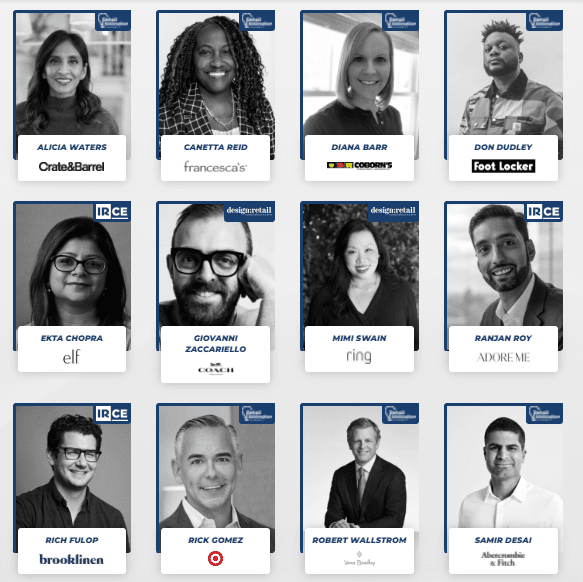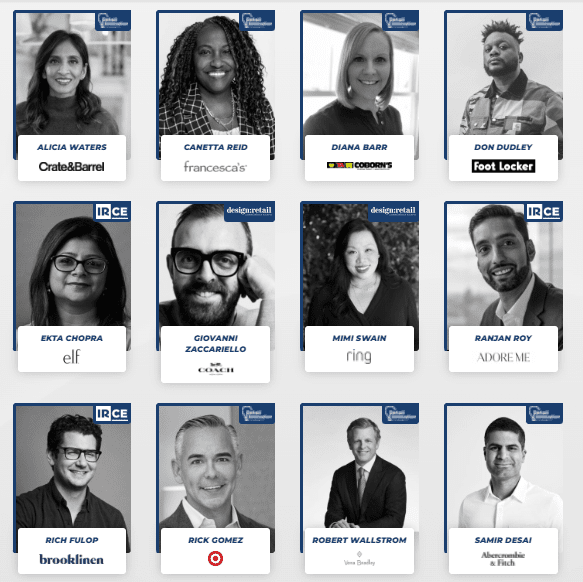 The event features three unique micro-conferences — IRCE, Design:Retail and the Retail Innovation Summit. All-access pass holders can attend any session in all three conferences, or attendees can select one conference to focus on for a lower price. (If you've only signed up for one conference but something else piques your interest, never fear, passes can be upgraded on site.)
Altogether the conferences will feature more than 200 speakers across 16 tracks and 80+ total sessions. For help zeroing in on the sessions that will be most beneficial for you and your business, check out the RICE blog, which features teasers of the some of the top talks and "hit lists" of the key sessions for different focus areas.
"There's never been a more exciting time for folks in the industry to collaborate, which is why we've pulled together a slate of speakers representing the entire landscape: omnichannel retailers, disruptive DTC brands, CPG companies and the most innovative tech platforms in commerce will all be taking the stage," said Alicia Esposito, VP of Content at RICE. "Our ultimate goal is to create a dynamic, community-driven experience that reflects the new realities of the retail industry, so that everyone in attendance comes away with ideas about how to drive their business forward."
Regardless of pass type, all attendees are invited to attend the event's four keynote sessions:
Wednesday, May 11 at 8:40 a.m. — "Inside the Metaverse Movement: How to Embrace Convergence and Create Transcendent Brand Experiences," with globally recognized metaverse/Web 3.0 strategist Cathy Hackl and Estée Lauder's Roxanne Barretto Lyer;
Wednesday, May 11 at 1:30 p.m. — "Creating a Contagious Brand: How to Drive Word-of-Mouth and Influence in an Always-On World," with international best-selling author Jonah Berger;
Thursday, May 12 at 9 a.m. — "Love is a Verb: Rethinking Relationship Building in a 'Digital Retail' World," with consumer behavioralist Ken Hughes; and
Thursday, May 12 at 9:45 a.m. — "Expanding Growth Horizons: Insights from Senior Retail Leaders," featuring a panel of thought leaders from Coresight Research, Tile, Centric Brands and Logitech.
Two Expos to Explore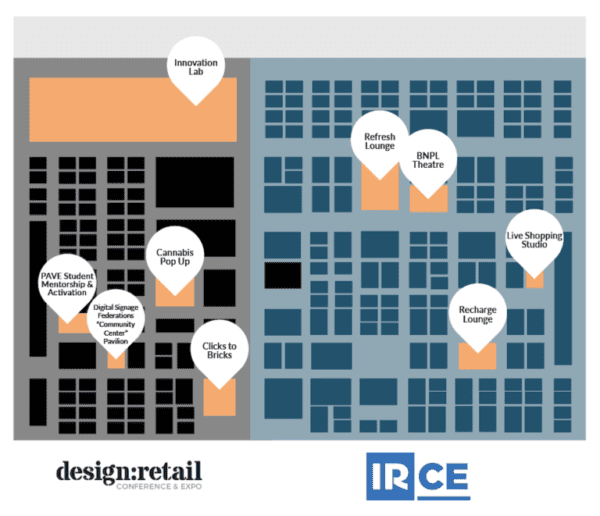 The rich variety of the sessions will be matched by the smorgasbord on the show floor, with two distinct Expos united by innovation – Internet Retailer and design:retail. The vibrant, community-driven space will be filled with the latest and greatest tech from more than 230 exhibitors, with engaging activations and ample opportunity for attendees to connect and collaborate.
Among the on-site activations visitors can look forward to are:
A Live Shopping Studio featuring an interactive content studio and experts to help you use it;
The BNPL Theatre, with sessions digging into the latest trends in payment and the opportunity to chat with top players in the space;
The chance to test-drive a tech-driven store concept from cannabis brand Cookies;
Clicks to Bricks powered by Menasha, showcasing how to create a consistent and compelling omnichannel journey for today's channel-agnostic consumer;
A goodMRKT concept store where visitors can browse (and buy) a curation of socially conscious products, with 1% of sales benefitting PAVE Global to support young retail talent; and
Sustainability in action with WestRock. Not only will the company's booth be made almost entirely of fiber-based materials, but executive Dan Buckman will lead an Expo Hall discussion on making product packaging safer, more useful and more sustainable.
Creating Connections and Celebrating Excellence
Throughout it all there will be ample opportunity to connect and engage with your counterparts during a host of evening events and receptions as well as through the AI-powered event app.
RICE 2022 also will host two industry awards programs honoring retail's most innovative brands and changemakers, including:
The Retail TouchPoints and design:retail 40 Under 40 Awards, spotlighting the top young professionals in marketing, design and IT; and
The Brand Experience Awards, honoring the retailers and brands that are redefining the rules of interaction, engagement and loyalty.
If you haven't registered yet but are experiencing FOMO, don't worry — it's not too late to join the best of the retail industry in Chicago. Register here today.