Retailers increasingly recognize the importance of sourcing products from diverse business owners — that's the good news. The not-so-good news is that decisions retailers make about merchandising, particularly which section of the store the products are placed in, can keep these products from reaching their full potential. Products from minority-owned businesses have a history of being placed in separate aisles or ethnic sections even when they hold broad appeal.
A panel of entrepreneurs discussed how retailers can work with the brands themselves to overcome this bias during the Taking Off the Marketing Blinders: An Open Discussion with Black and Female Business Owners session at retailX. Each speaker discussed how ingrained biases have impacted the ways their products are marketed, to the detriment of both the brands and their retail partners' sales.
Don't Let Your Planogram Get in the Way of Diversity
The panel acknowledged that putting products in ultra-specific categories is a retail practice so ingrained that it goes beyond how shelves are stocked, exerting its impact all the way down to how people browse. However, they also noted that it's up to brands and retailers alike to break these habits, which too often prevent shoppers from finding useful products.
"I started to recognize that when I would go to a big box retail store, I'm going to the ethnic aisle," said Ceata Lash, Founder and Inventor of PuffCuff LLC. "Does that mean I can't use any of the products in the other aisles? Or is there another woman who may not be of the same ethnic background that I am, but who has big, thick, curly hair? Are they bypassing the multicultural aisle and going to the aisle to where they do shop?"
The PuffCuff is a hair clamp designed for thick, curly or textured hair that can be difficult to hold with a basic hair tie. While this kind of hair is often associated with Black shoppers, men and women from all backgrounds have hair that can benefit from the product. PuffCuff's own site features models of multiple ethnicities, which makes it all the more frustrating when retail partners limit exposure due to preconceived notions of the product's audience.
"I had to really advocate for my own brand and say that PuffCuff is not an ethnic product," said Lash. "It's a curly-hair product, and curly hair comes on all colors and races of people. So you're going to do your customer a disservice, as well as you're going to do my brand a disservice, if you place me in the ethnic aisle. They had to take a step back and say, 'But that's gonna mess up our planogram.' Okay, it messes up the planogram —how much money are you going to miss out because you don't want to change your planogram?"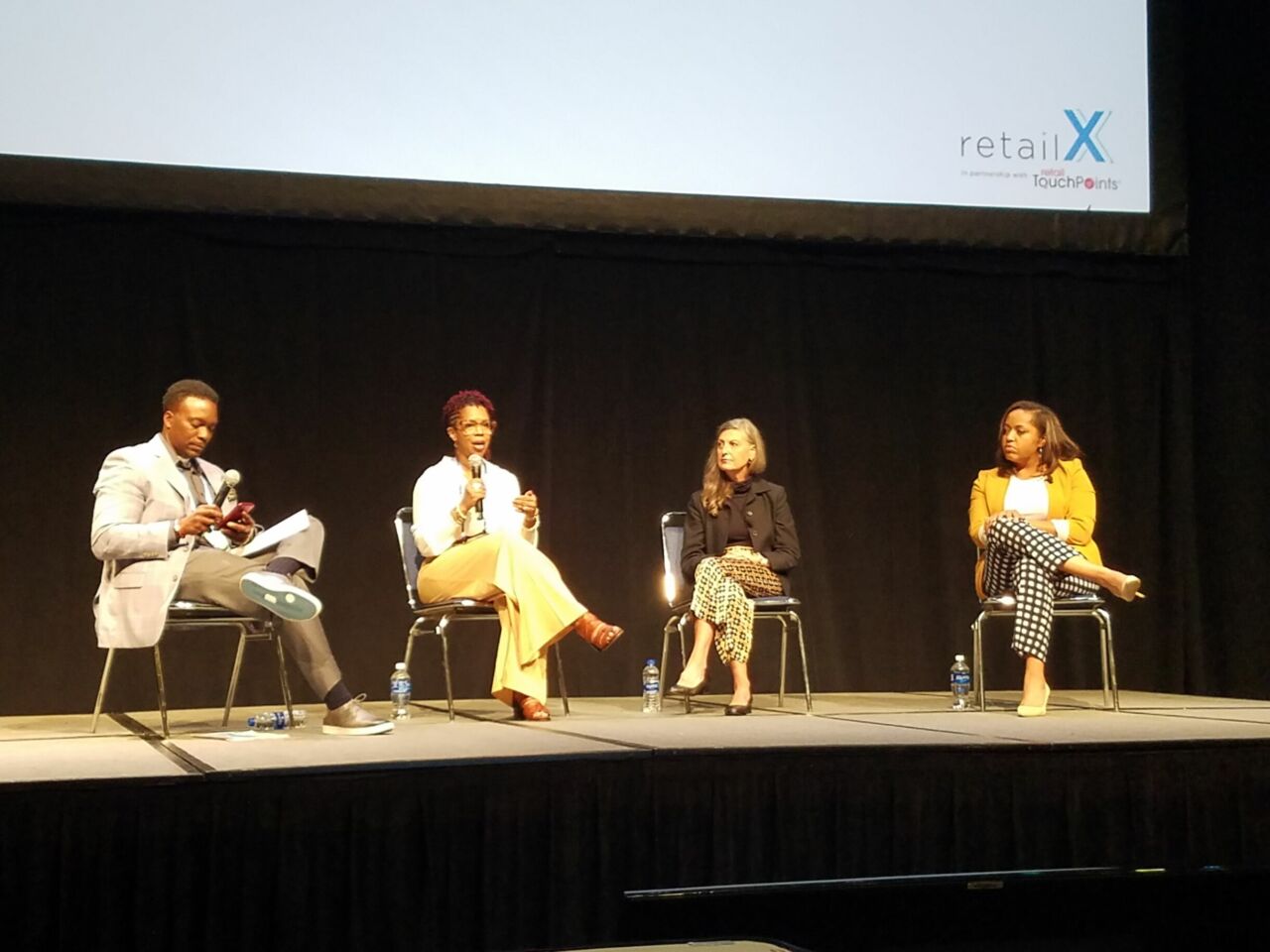 Retailers Must Offer an Education Beyond Product Imagery
Lash is a Black entrepreneur, which may have contributed to where her products were stocked. Garrett Lash, CEO of PuffCuff LLC, noted that many brands have "race-representative ownership," where brands' owners and logos have a significant impact on both how they are marketed and the target audience.
"That's an unfair position to be in, but I think we've all been so conditioned that we can't look beyond the visual," said Ceata Lash. "If you put the ethnicity of someone on packaging or within marketing, that does not dictate who the consumer is, or who the consumer should be."
Retailers also are often too quick to pigeonhole products based on perceived attributes. Heidi Schmid, Inventor and Co-Founder of Q-Redew Products isn't Black, but the Q-Redew product is often perceived as an ethnic product. Like the PuffCuff, the hair steamer is meant for thick, curly hair, and its potential customer base is just as broad. The key to reaching a broader demographic is educating shoppers about attributes rather than focusing on the appearance of the models used in the product's imagery.
"When we do retail marketing we are reaching out to a diverse audience," said Schmid. "We do the obvious — we have good representation in our images and in our videos — but another avenue that we take is educating the buyer on what the scientific or the technical aspects of the product actually are. Perhaps you have a product that has a particular ingredient.You have to break that down to the consumer, so that regardless of whether they are seeing a picture on Instagram that looks like them or not, the messaging informs them."
Education is particularly important when it comes to social media marketing. The Q-Redew organically became popular among Black women, and that has resulted in much of the social media buzz coming from that community — which feeds back into the idea that the product was made specifically for Black women.
However, Schmid has been encouraging fans of all ethnicities to post about their Q-Redew experiences. "What we have to do is really conscientiously strive for that representation, and also make sure we reach out to those people who don't see themselves in our feed," said Schmid. "Put yourself out there. Let us use your image. Let us show who you are."
Listen to the Brand Owners — No One Knows Their Product as Well as Them
Luckily, retailers have a simple way to ensure up-and-coming products are being placed to maximize sales potential: discuss it directly with the brand owners themselves. Retailers may have good intentions when they place certain products in certain aisles, but it's highly likely that they don't understand the target audience as well as the actual creator.
"I just assumed that a rain hat would go with the umbrellas and ponchos, but they said 'No, we want it over there with the hair care,'" said Tracey Lauren Pickett, CEO and Inventor of Hairbrella. "That doesn't make any sense! On one hand, I do think they're trying to make sure that we don't get lost among the other products, so there is some value in kind of segmenting, but we're seeing the images of our consumers and they're very diverse. There's a huge opportunity to position us more broadly."
While many large retailers are opening up space to small, relatively untested brands, they're often failing to appreciate how much experience their creators bring with them. Any brand with enough of a digital presence to be worth consideration by a major brick-and-mortar retailer clearly knows its audience and potential, and companies can benefit from letting these entrepreneurs have a larger say in where and how their products are being marketed.
"We understand the value that is created when folks like us can actually create products and get that market validation online," said Pickett. "We see that this is working, so now it's time to get that into the physical retail segment. I think there's a lot of value that's being missed out on when we're not embracing women of color who are innovators."