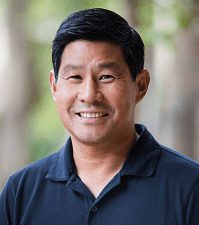 Top Dog is an institution in Berkeley, Calif. serving gourmet sausages on toasted French rolls to legions of Cal students and Bay Area locals for over 50 years. My friends and I were regulars back in college, so when I read of its struggles during the pandemic, I packed the kids in the car for the 45-minute drive to get a bit of comfort food and support the small business. 
Perhaps it was the nostalgia of being on campus again. Or maybe it was seeing the empty, boarded-up streets of Telegraph and Durant Avenues. Whatever it was, as we loaded the bags filled with hundreds of hot dogs in my trunk, I realized that I might have overdone it. 
I had an inventory problem.
Dealing With Excess Capacity
Every business has to manage excess capacity and/or inventory: restaurants have excess food and empty tables; hotels and homeowners have vacant rooms; retailers have overstock and returns.
Apparel companies, in particular, are constantly experimenting with new products and designs or expanding into different markets, only to find that they may have misjudged demand. For years, companies have relied on legacy solutions for excess inventory, including deep discounting in-store or even deeper discounting with off-price retailers or liquidators.
Unfortunately, the COVID-19 pandemic is a demand shock that the industry has not seen in decades. In March, apparel sales dropped by more than 50%, and now those retailers are sitting on two seasons' worth of clothing. It is anticipated that fashion overstocks alone will increase 25% to 30% this year.
Inventory levels will be further exacerbated by a spike in returns. Shuttered stores have been unable to take returns, but as they begin to reopen, those likely out-of-season products will finally make their way back to the stores.
Clearance sales in-store can sometimes move the inventory piece by piece, but it requires labor, shelf space and a lot of time — all of which could be better spent on the newer, full-price products.
Bulk discount sales are another common tactic for manufacturers and retailers. It enables the movement of large volumes of inventory very quickly, but finding and managing a pool of buyers to buy in bulk, be it apparel, shoes or hot dogs, is a pain. In the apparel industry, the biggest buyers are the off-price retailers, such as TJ Maxx, Ross, and Marshalls, shrewd traders that have grown significantly and now enjoy significant bargaining power over a wide range of inventory sources.
The off-price retailers, unfortunately, haven't been spared the rash of COVID-19. They too are sitting on piles of unsold inventory, and without e-Commerce channels to offset the decline in in-store traffic, we expect them to selectively bottom-fish for inventory or just sit on the sidelines completely.
Applying Marketplace Dynamics To Excess Inventory
Technology has added a powerful tool to the inventory management toolbox of leading brands and retailers: the online marketplace. Online marketplaces have tackled the problem of excess capacity many times before, in many different industries: OpenTable matches diners with empty tables; Airbnb matches travelers with vacant rooms and homes; Upwork matches freelance workers with project opportunities.
Recommerce marketplaces do the same thing for brands and retailers: matching quality, excess inventory with an enormous network of qualified and diverse business buyers around the world. Inventory sales are no longer limited to a small pool of opportunistic buyers; now, small entrepreneurial businesses have built their operations around sourcing inventory from these marketplaces. By effectively matching buyers and sellers, online marketplaces with excellent liquidity drive both superior cost savings and velocity, and importantly, require little in the way of resources of the brand or retailer.
How do marketplaces achieve "excellent liquidity"? For recommerce marketplaces, it usually starts with the seller. The best sellers tend to have data-centric cultures (continuously measuring and improving), as well as strong leaders in both operations (who focus on workflows and space) and finance (who own cash velocity and the full P&L). As a result, their inventory is well-described and consistent, creating scores of eager repeat buyers. The breadth and depth of global demand for this inventory ensures market-driven prices at e-Commerce velocity.
Most of the top retailers and brands in the US have adopted a marketplace approach to excess inventory, and the numbers continue to grow. From March through June this year, B-Stock has tripled the number of new sellers year-over-year. Moreover, we're expecting 30% growth in apparel inventory alone over the next six weeks as retailers look to move historic amounts of apparel into the secondary market.
In a time when optimizing cash flow is paramount, brands and retailers of all sizes have to explore inventory management methods beyond the ways of yesterday. Take it from me — a guy far too old to eat hot dogs every day — you can't do the things you used to do and hope it's going to work out.
---
Marcus Shen is COO of B-Stock, the world's largest B2B marketplace for returned, excess, and other liquidation merchandise. Shen has over 15 years' experience in the Internet and software industries, specializing in SaaS, e-Commerce, operations and finance. Before joining B-Stock, he was CFO and Head of Operations of Content Analytics, an e-Commerce analytics company, where he helped scale the company and grow ARR by 400%. Prior to that, he spent over five years at Yahoo!, where he was Vice President of Corporate Development with strategic, financial and operational responsibility for the company's investments, acquisitions, and key partnerships. Email him at: marcus@bstock.com