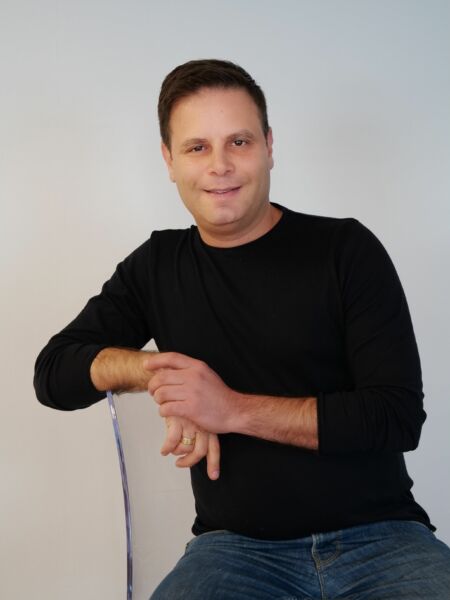 Delivery volumes and expectations for rapid delivery have consistently grown for years, but 2020's drastic increase in ecommerce demand could not have been predicted. The COVID-19 pandemic triggered an ecommerce boom that has set the stage for coming years by driving a heightened reliance on the convenience of online shopping. Ecommerce grew by 44% last year, the highest annual U.S. ecommerce growth in decades.
In 2020, online spending represented 21.3% of total retail sales for the year. In fact, in Q3 of 2020 alone, almost $1 in $5 spent was online. Forrester reports that by 2023, ecommerce will drive two-thirds of retail growth. This surging demand has exposed fulfilment inefficiencies and sent retailers scrambling to power their delivery operations. Retailers now place a greater emphasis on the importance of agility, with 80% of retailers expecting moderate to major supply chain investment in 2021. The heaviest investment will take place in order fulfillment, such as last-mile delivery.
As brick-and-mortar retailers increasingly shift online, the central challenges surrounding last mile delivery become clearer, along with the understanding of the effect that last mile delivery has on customer satisfaction and loyalty. Speed, for example, is an essential component to the last mile delivery equation. In an American Express and Forrester survey, 57% of respondents stated that same-day delivery would make them more loyal to a customer's brand.
Additionally, a recent Oracle report revealed that 66% of people prefer home delivery over other fulfillment options. As retailers attempt to scale delivery, new challenges arise as growing consumer demand for rapid and home delivery is being met with newfound inefficiency and high consumer expectation for excellent service.
The growing requirement for same-day, one- and two-hour delivery presents a new set of hurdles for retailers attempting to match a high volume of orders without automation. First, on-demand deliveries don't leave retailers adequate time to strategically map routes, a task that is virtually impossible to optimize for speed and cost without automation. Second, efficiently managing resources is difficult without automation, as there's little time to organize the items in each vehicle and to determine how to get the items to their destinations in the shortest time frame.
It's a given that logistics and retail companies need to add drivers to meet rising demand; however, scaling delivery bandwidth and improving customer service require additional measures. A recent Bringg report shows that lack of visibility is the central pain point for 21% of retailers, suggesting that the solution lies beyond the growth of fleets. In such cases, the addition of drivers and fleets may even exacerbate fulfillment issues. So how can companies scale delivery while ensuring great customer experience and operational efficiency?
Scaling deliveries must start with scaling infrastructure through delivery and fulfillment technology.
Technology's ability to automate dispatch and routing helps manage more complex deliveries and delivery routes more quickly and efficiently, ensuring resources don't go to waste. It also better supports drivers. Automating delivery scheduling and quotes boosts the overall customer experience by providing accurate delivery times based on capacity. To do so, visibility over all resources, including, drivers, fleets, vehicle type, inventory and capacity, are required to calculate delivery options.
Visibility is also important in finding areas for improvement and scaling up efforts. Technology can provide real-time visibility to decision makers, helping make adjustments and pivots in the delivery cycle before they become a problem. Additionally, machine learning such as demand prediction provides knowledge on what will be needed and when, visibility into inventory location across the supply chain, and information on how to transport items from one place to another in the most cost-effective way. By utilizing predictive technology, retailers are able to optimize deliveries and better manage high customer expectations.
Lastly, leveraging delivery and fulfillment technology can yield key data insights about operations that help uncover roadblocks and help streamline deliveries. It unifies the entire delivery process into a more compact view — critical when dealing with a variety of third-party fleets. This technology provides fully customized reports, showing information and KPIs most important to the customer. Leadership can also easily access insights relevant to their specific business needs. Delivery and fulfillment technology provide the ability to determine bottlenecks and make strategic adjustments to ensure all delivery operations are optimized to meet goals.
In order for retailers to position themselves for the continued growth of ecommerce, they must look beyond basic requirements such as the addition of drivers and address the inefficiencies at play. Adequately aligning and scaling delivery processes requires the increased visibility provided by automated technology, and retailers that recognize this will be at an advantage to take on the future consumer reliance on ecommerce.
---
Guy Bloch is CEO of Bringg. He has nearly 20 years of experience leading large organizations in the global enterprise software market, and transforming them into highly successful hyper-growth environments. He joined Bringg after spending six years in senior leadership roles at Splunk (Nasdaq: SPLK), most recently as COO EMEA. Bloch has an MBA from the New York Institute of Technology and a BA from Ben-Gurion University.