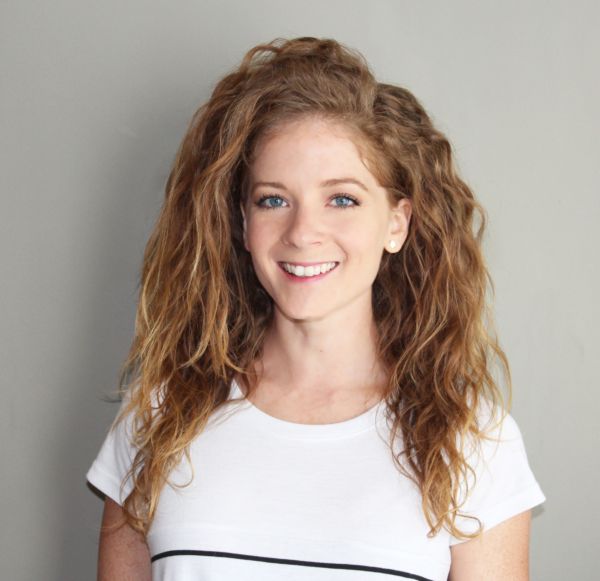 A commonly asked question in marketing departments is, "How should we spend our advertising budget?" For retailers and brand marketers, the plethora of digital channels available to advertise on can lead to analysis paralysis, especially when faced with slimmer margins.
With an overwhelming amount of data and platforms ready to eat up your media budget, it becomes more important for you to reach your consumer in the most relevant and efficient channels — but which channel is best? As you decide, consider these three pillars.
1. Measure Media Performance
Accurate measurement and implementing an attribution model are usually the most neglected functions in a marketing organization. The first step in making budgeting decisions is to understand which channels and campaigns are the most effective. This helps you identify how to successfully drive performance now, as well as plan strategically for future growth.
Brands usually have too many sources of data from several different tools that they are using, often resulting in conflicting narratives. To get the full picture, you should utilize a multi-touch attribution model, which consists of doing analysis to determine the value of every touch point in your customer's journey.
2. Establish Your Goal
The objective of every brand is to ultimately drive revenue, but you'll need to break that grand goal down into individual KPIs. Here are the three main goals to start with:
Brand Engagement: When acquiring new customers, you will want to start by increasing awareness and familiarity among your target market. Try push marketing tactics on social networks such as Facebook and Instagram, leveraging creative assets like videos to tell a story about your brand to target audiences. Programmatic media, including video, is also an effective way to increase brand engagement, and it allows you to tap into new audiences that may not be shopping on other channels.
Customer Loyalty: If one of your goals is building customer loyalty, invest in social networks. The people leaving reviews on your products, making repeat purchases and advocating for your brand are your biggest influencers and should be appreciated. Segment your CRM data to create audience lists of your most loyal shoppers and use push tactics to engage these consumers with exclusive first-peek access, feedback requests and appreciation for their ongoing business.
Direct Response Conversions: Lastly, when you're looking to drive sales, there are a few options. When it comes to bottom-of-the-funnel, direct response tactics, strategically place ads across the three major channels — Google, Facebook and Amazon — comparing the return on ad spend and margins across each.
On Google, you could funnel traffic to the most relevant products that you're selling based on customer intent data and historical behavior. On Facebook, try re-engaging shoppers who have browsed your site with dynamic product ads (DPAs). On Amazon, target customers shopping on the platform by running sponsored products on both your brand and non-brand terms. This ensures you're capturing demand and driving sales in the marketplace.
3. Identify Where Customers Purchase Your Products
Your advertising investments should differ based on your business type and how customers purchase: in-store, on your web site, or on Amazon and other marketplaces. Understanding your margin and competition in each of these areas will also help you narrow down the most impactful media plan.
In Store: If the majority of your sales come through your physical store(s), your tactics and measurement in digital media should support brick-and-mortar. Luckily, Google and Facebook both offer store visit conversion tracking in their native tools, as well as the ability to upload offline conversion data and tie it back to campaigns.
Web site: If you are a digital-first brand or if your web site is the primary conversion method, three main advertising channels to consider are paid search, paid social and programmatic. Brands can build an entire sales funnel using these channels. Start with driving awareness and building audiences using push tactics in programmatic and social. Then you can capture intent using paid search and retarget site visitors again in social and programmatic.
The primary paid social channel to begin with is Facebook (including Instagram), but depending on your industry, Pinterest is worth testing as well. Pinterest offers not only interest- and demographic-based targeting, but also search ads, which makes for a fine marriage between search and social and an efficient method to drive site sales. Programmatic is a much wider area to explore, with a ton of media types, ad servers and audience options available, so you should launch here once your performance is maxed out in search and social.
Amazon (and Other Marketplaces): For brands that sell on Amazon, investing in Amazon search is necessary to get traffic to your product pages and remain competitive. If you are only selling on Amazon and nowhere else, starting by splitting your budget between Amazon search and social is a good way to test the push/pull concept in a controlled way. If you sell on both Amazon and your own web site, you have to identify the most profitable channel and create an advertising program to send traffic there. To evaluate, consider Amazon seller fees, your web site's brand recognition and your web site performance.
Across Channels: Regardless of where you are selling, make sure you are combining push and pull tactics. If you create demand with channels like social, be prepared to capture that demand when people start searching on Google and Amazon. This is an essential piece of every cross-channel marketing strategy. Map your shopper's journey and manage all of the moments that matter — and then adjust your advertising strategy accordingly so you're seeing the best return across touchpoints.
Get Started Planning Your Marketing Budget
In summary, there are a lot of factors to consider when thinking about where to allocate your advertising dollars. It's essential that today's marketer employs a solid cross-channel plan that meets your shopper in their ideal platform and invests in the measurement systems to match. These thought-starters should help you to navigate the complex world of digital advertising and ensure that you aren't missing out on the growing revenue you can gain by implementing a strategic media program. 
---
Laura Russell is the Director of Strategy at Adlucent, a performance advertising and analytics agency for large brands and retailers, where she works closely with clients to tackle their business and marketing challenges, advising on how to best leverage data, audiences and media tactics to drive measurable results. She has over a decade of experience in ad tech, advertising solution development and digital marketing strategy across various industries. She is passionate about creative problem-solving and excels at proactive planning, guiding Adlucent through innovative new solutions and inspiring her team to be better every day. Outside the office, she is an improviser, avid traveler, and self-proclaimed mac and cheese connoisseur.