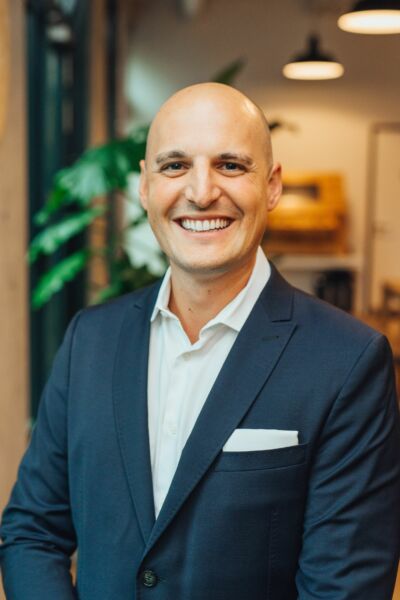 In March 2021, U.S. retail sales surged 9.8%, thanks to a third stimulus check and the gradual relaunch of in-store shopping. As more and more people get vaccinated, they will return to brick-and-mortar stores in even greater numbers, and that means retailers need to start preparing for an influx of foot traffic.
But don't expect consumers to abandon the digital shopping experiences they relied on during the pandemic. Going forward, digital will bleed into the in-person shopping experience, and retailers will explore new ways to individually target customers in-store the same way they do online.
But in-store and digital shopping experiences need to be connected in a way that gives customers a seamless shopping experience — regardless of the way they prefer to shop. Digitized in-store shopping experiences are the future for brick-and-mortar stores, and organizations need to prioritize solutions that will help them target individual customers and convert sales.
4 Solutions for Digitizing the In-Store Shopping Experience
Data is driving the return to in-store shopping and the approach you take to your marketing efforts. The insights generated from the data you collect — whether it's product or internet search related — will be the foundation your organization needs to create a digitized in-store shopping experience. With foot traffic to local storefronts slowly starting to pick up, there are a few ways you can bring a digital touch to the in-store experience right now.
Centralize your data feeds. In today's digital marketplace, there are many ways to reach your customers, from social media channels like Instagram and Facebook to marketplaces like Amazon and digital in-store opportunities. But it can be a challenge to manage your data across channels and provide a consistent experience, which is why you need to invest in a solution that streamlines your data feeds. With a centralized data feed, you can push real-time product updates across all your platforms so customers never accidentally add an out-of-stock item to their shopping cart. A centralized data solution also can determine which ads contain keywords that aren't converting, and enable you to optimize ad spend across channels and customize images within the same feed to different shoppers. Essentially, a good feed management solution allows you to take an individualized approach to marketing while maintaining your brand identity across multiple platforms, both online and in stores.
Implement local inventory ads. Local inventory ads provide a solution for stores that are struggling to sell surplus inventory. If your organization has an organized data feed, you can use store-specific inventory data to target local customers with ads for surplus products. These types of ads are vital not only for driving sales of surplus products but also for driving in-store pickups. Local inventory ads also allow shoppers to click through to product listings on your website and learn valuable information such as your hours of operation, directions and current promotions.
Increase foot traffic with click-and-collect. If you haven't already done so, now is the perfect time to implement BOPIS (buy online, pick up in-store) solutions, also known as click-and-collect. These solutions are a hybrid of in-store and digital shopping. With a convenient online ordering platform that offers in-store pickup at checkout, you can encourage your customers to take an initial step toward visiting your physical store once again. And if they're already at your storefront, chances are they might come inside to buy more.
Digitize the in-store experience itself. Even before the pandemic, customers who made purchases in-store often started their shopping journeys online. They would research the products they were interested in, then go to the store to purchase them. As customers grow more comfortable with in-person shopping, we'll likely see a return to this pattern, and it provides new opportunities for digital in-store experiences. Consider this scenario: After browsing a product on your store's website, a shopper finally decides to see it in person. While they're standing near it, your app sends that customer an alert for a flash sale offering 15% off. Alerts like this, triggered by data, can motivate shoppers to purchase. With data-driven marketing, this unique shopping experience is rapidly becoming a reality.
Data will Drive the Return to In-Person Shopping
While the pandemic created challenges for brick-and-mortar stores, it also created opportunities for innovation. The future of retail marketing is in data and digitized in-store shopping experiences. By investing in the right commerce marketing tools, you can customize the shopping experience for each individual customer. Organizations that embrace this individualized and hybrid approach to online and in-store shopping will take an important step toward creating a unified and enhanced experience for their customers in the post-pandemic world.
Marcel Hollerbach is CMO and board member of Productsup, a Berlin-based tech company providing an award-winning solution for product content integration, transformation and syndication. A serial entrepreneur, Hollerbach is also a founding partner of Venture Capital Fund Cavalry Ventures, which specializes in early-stage investments in European tech startups. He also founded video streaming platform hiClip, which was acquired by Adconion Media Group and NativeAds, which merged with Seeding Alliance and was later acquired by Ströer.