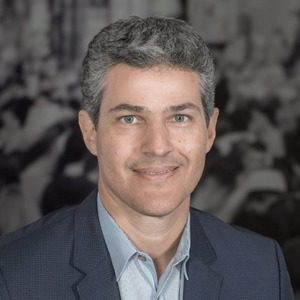 Black Friday and Cyber Monday are two of the biggest shopping days of the year. The economy is still growing, and the shift to online shopping is continuing in full force — in fact, a recent study revealed that in 2019, retailers expected about half of their overall sales from this period to come from digital. Correspondingly, networks are under more and more stress, and the risk of performance issues and outages is increasing. At the same time, consumer patience is dwindling, and retailers must do all that they can to ensure a positive digital experience for customers, or risk losing their business.
In 2019, shoppers spent over $20 billion over the Black Friday weekend, with shoppers around the world hitting the sales in preparation for the holidays — and a whopping $7.4 billion of that was from online sales. Black Friday sales have climbed steadily over the last several years, and if that trend continues, 2020 will likely be the biggest Black Friday yet.
However, for many retailers, these aren't the only high-traffic shopping periods. Retailers also experience an uptick in online traffic during the back to school season, during big product launches and at many other times throughout the year. Whatever you may be preparing for, retailers should start taking steps now to prepare for these periods to ensure their networks are ready for the flurry of increased traffic. As they prepare, retailers should keep in mind the following:
Know What You're Selling
In the new world of digital transformation, online shoppers expect high performance with no issues and quick response time, whether it's a busy shopping period or not. Commodity goods on a marketplace are more sensitive to cart abandonment than unique items like direct-to-consumer products, but regardless of what the item is, if your web site lags or goes down completely, it is likely shoppers will turn elsewhere to find what they're looking for. This is why ensuring performance is so important — lagging network speeds can make or break your business during these high-traffic periods.
When you know a surge in traffic may be coming, be agile in your response, and know when to expect demand to crest for your products so you can be ready to respond in real time. If possible, turn to a network management provider with artificial intelligence capabilities to help manage and predict this demand, but know that surges may be relatively unpredictable, so having a response procedure in place will be key.
Beware The Capital One Precedent
High-traffic shopping periods are the perfect time for bad actors — both internal and external — to fly under the radar and wreak havoc for retailers and their customers. According to Verizon's 2019 Data Breach Investigations Report, insider threats are on the rise, with 34% of attacks now being perpetrated by internal bad actors. Last year's Capital One breach, where a former employee of the company's cloud provider leaked customer data through a misconfigured firewall, is a great example of the potential for insider attacks and the harm they can do to a company's reputation.
Ahead of the busy holiday season and any other potentially high-traffic shopping events, companies should tighten internal security procedures to keep pace with the influx of online activity. Security is always important, but businesses should assume that during these hectic times, opportunistic hackers will take advantage.
Think About Visibility
In order to respond to performance issues, you have to be able to see them, so complete visibility for your entire e-Commerce application chain is critical to continuous delivery of satisfactory app performance, especially during peak hours. Any blind spots in your network may lead to issues going undetected, until they cause big problems and serious slowdowns in your e-Commerce applications.
Retailers typically have visibility into North-South traffic, but struggle with cloud-based East-West traffic because legacy performance monitoring tools aren't viable for the cloud or hybrid IT infrastructures that are so prevalent today. In order to ensure visibility into security and performance, retailers should invest in a tool that gives visibility into both North-South and East-West traffic.
Whether you're thinking ahead to Black Friday or planning for another high-traffic shopping event in the near future, it is important to take these steps now to ensure optimum performance and security, so that you can deliver a seamless and positive online shopping experience for customers.
---
As Vice President Global Enterprise and Channels at Accedian, Sergio Bea draws on more than two decades of telecom industry experience in his role directing Accedian's enterprise and global channel strategy. He has worked for Fortune 500 global corporations in key strategic roles throughout his career, with prior roles across various disciplines including sales, business development, strategy, consulting and services. Before joining Accedian, Bea led the development and implementation of Viavi Solutions' channel strategy and managed the NPMD business. Previous leadership roles also include North America and Latin America channel program at Ciena, management positions at Nortel Networks and Accenture consulting in Argentina. Bea holds a bachelor's degree in economics from Universidad de Belgrano, a master's degree in economics from Instituto Torcuato Di Tella, and received the prestigious Channel Chief Award from CRN in 2016, 2017 and 2018.