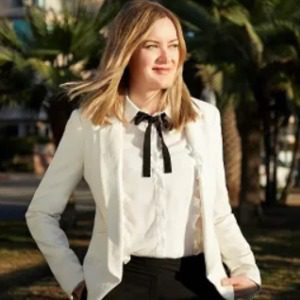 RTW Retailwinds, the parent company of women's fashion retailers New York & Company, Fashion to Figure and Happy x Nature, has promoted Traci Inglis, currently President and Chief Marketing and Customer Officer, to CEO and has added her to its Board of Directors, effective April 17, 2020.
CEO Gregory Scott will step down from the role after leading the company for nearly a decade. Scott has decided to relocate to California for personal reasons, according to a company statement. Scott also will step down from the board following a transition period.
Inglis first came to RTW Retailwinds in June 2019 from TechStyle Fashion Group, where she served as President of the company's global fashion brands, including JustFab, Fabletics, ShoeDazzle and FabKids. Inglis spoke at the 2018 Retail Innovation Conference and will keynote at Retail TouchPoints Live! @ RetailX in Chicago.
Inglis has her work cut out for her, especially since she will assume the CEO role as the apparel retailer becomes one of many navigating through the global coronavirus (COVID-19) pandemic. At U.S. specialty and fashion apparel stores, sales fell nearly 10% in the period between Feb. 15 to March 9 from the year prior, according to a Customer Growth Partners LLC report.
RTW Retailwinds closed all its 387 stores until March 28 due to the virus, but plans on closing as many as 150 stores permanently within the next 18 months as the company shifts to a "digital-first portfolio," Scott said in a statement. Comparable store sales for the retailer dropped 7.4% during the holiday season.
S&P Market Intelligence, in its February retail outlook report, said that RTW Retailwinds has the second-highest default risk across U.S. department stores, with a default probability of 9.9%.