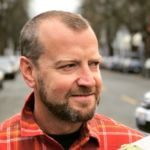 Online shopping is now the official king of retail. On average, ecommerce sales grew 32.4% year-over-year in 2020, with some retailers — such as Best Buy and Target — experiencing more than 100% growth. This massive shift to digital has forced retailers to rethink how they do business, communicate with their customers, and find creative ways to stay ahead in the evolving retail landscape.
The new mindset of digitally-empowered creative adaptation has become a critical competitive advantage. The pandemic shuttered physical operations. For example, Best Buy added contactless curbside pickup and online device setup/tech support consultations as new routes for reaching customers, even in lockdown. Similarly, Williams Sonoma began offering online design consultations and quickly rolled out ways for clients to evaluate design plans virtually. Such services were instantly popular and, though initially driven by necessity, are here to stay.
Likewise, the ability to find and purchase nearly any product in the world with a tap of your phone has changed the face of retail competition forever. Organizations with the bandwidth and resources to build data-intensive applications are transforming the customer experience with personalized applications and targeted advertising. They are applying the same data capacities internally to manage inventory and sourcing in the new retail reality of unpredictable supply chains and logistics.
To meet revenue goals this year and in the future, retailers must scale their business to retain current customers and reach new ones — regardless of where they are located. Here are three technology strategies to make it happen.
1. Use your data to provide a great customer experience.
To win the retail wars, organizations must meet (and exceed) customer expectations. Not delivering on promises is the easiest and fastest way to lose customers. Poor data management often drives factors like inaccurate pricing, unreliable delivery times and inconsistent inventory that can quickly erode your bottom line. In fact, 50% of retailers claimed bad data hurts their business (i.e., poor operational efficiency, reduced developer productivity).
To prevent bad data from infiltrating an organization and hindering its ability to provide a great customer experience, retailers must modernize their tech stack. In today's IT landscape, this often means adopting a cloud-native approach to application development to gain the resiliency, consistency and unlimited scalability required to handle exploding volumes of data. The database is the heart of an effective data management strategy and one of the first places to start.
Running critical transaction-heavy workloads, such as inventory and payments, becomes easier in a distributed and resilient environment — an environment that enables organizations to meet customer demands all over the world seamlessly, with low latency and high availability. Transitioning to this type of environment better equips your team to manage inventories and get products into customers' hands on time. By investing in a reliable, consistent data strategy, retailers can stop worrying about bad data driving poor customer experiences.
2. Expand your customer base by scaling geographically.
Online retail has opened the door to an infinitely broader pool of potential customers. Still, organizations must be prepared to scale to effectively meet the demands of a globally distributed customer base. Yet solving the thorny issues around latency and data sovereignty leaves many retailers at a loss. The additional overhead that IT and engineering teams accrue while quickly expanding to new regions (but still using antiquated technology) should no longer be why companies are not properly serving the demands of a global market.
Reaching new customers requires switching to a tech stack built to scale across geographies and regions simply, quickly and cost-efficiently. Building this new infrastructure also requires IT leaders to ensure compliance with various international data laws, such as the General Data Protection Regulation in the European Union. While retailers may adopt different solutions to meet these needs, a distributed and cloud-native foundation is required.
Distributing data to be close to users in any location is vital for global expansion. In online retail, seconds count — even microseconds. By bringing data closer to users through a distributed database, retailers can minimize latency times. This means user requests and transactions are served by a data center right in their region, rather than halfway around the world. Localization ensures customers in all regions get the best and fastest possible experience, thanks to low latency.
3. Avoid costly data mistakes and eliminate unnecessary downtime.
Outages are detrimental to any business, but the impact is magnified for retailers that cannot conduct any transactions during the downtime. Even short periods of downtime can result in lost revenues, reduced output and decreased productivity.
High availability determines your application's performance story. It is somewhat surprising then that outages are extremely common — at least 48 retailers experienced outages during Black Friday/Cyber Monday last year. Not only do outages cost millions of dollars,; they erode trust with your customers. Moreover, even planned outages can hurt a retail business. For example, IT upgrades and system updates can result in significant downtime — periods that prevent customers from accessing a site or app.
Ultimately, the best way forward is to eliminate "downtime" from the lexicon altogether. To meet the modern customer's "always-on" demands, retailers need to build resilient architectures proactively. This allows for rolling upgrades in production without impacting any application's performance. Customers and your balance sheet should both remain blissfully unaware whenever your IT team does a system update. Emphasizing resiliency rather than recovery requires a new approach to business continuity.
Expectations around availability and latency have become Facebook-like — always-on and fast (near real-time). High availability is a performance story and is often referred to as the "five 9s," due to the required 99.999% uptime in any given calendar year (a system design and implementation that ensures optimal performance during a given period). It requires eliminating single points of failure, reliable crossovers and detecting potential failures in advance.
This type of system practically guarantees that transactions will be completed even in the event of traffic spikes or infrastructure overload. Maintaining high availability means retailers can survive failures and enact maintenance across infrastructures one at a time, reducing the risk of lost revenue, dwindling customer bases and lower conversion.
The Future of Retail
While the past year accelerated digital transformation for most retailers, the opportunity to reassess and proactively build a tech infrastructure for the future is now in the hands of every retailer. These efforts will require a clear focus on the customer experience — determining what backend changes must be made to ensure customer expectations for a quick, painless, always-available shopping experience are fulfilled every time. By making technology and infrastructure choices focused on providing accurate, low-latency customer interactions, retailers will dominate this new age where ecommerce is king.
---
Jim Walker is VP Product Marketing at Cockroach Labs. He was VP of Marketing at EverString. Walker joined EverString from Hortonworks where he was Senior Director of Product Marketing and was instrumental in the messaging and content creation that accelerated adoption of the Hortonworks Data Platform and Apache Hadoop. He is an expert in early stage product marketing, product management and the messaging and positioning that builds strong brands.