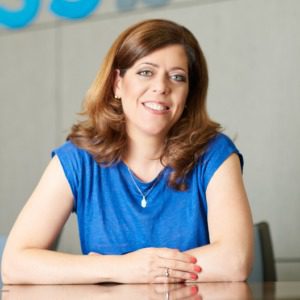 E-Commerce has changed the face of retail, pulling in a full $154.5 billion in Q3 2019 alone. And even those who don't buy online often conduct research there before visiting a brick-and-mortar store. You'll even see shoppers frantically tapping on their phones or tablets while standing in the store, unwilling to make a purchase before comparing the prices of different outlets, the features of different products and reviews by online customers.
There is no doubt that e-Commerce has given global consumers the opportunity to buy many types of products that they would never be able to purchase locally. Unfortunately, it also has created a variety of new challenges that can lead to customer anger, frustration and abandoned shopping carts. In this piece, I will look at the CX issues that consumers are most likely to experience while surfing today's retail sites, as well as sharing some proven solutions.
The Four Most Common E-Commerce CX Issues
#1: Frustrating Web Site Lags And Errors
In theory, the e-Commerce experience provides customers with incomparable convenience, allowing them to purchase almost anything they want from the comfort of their own living room. However, retailers' web sites are often marred by non-functional links, error messages and pages that take far too long to load. With so many online options available, the average consumer will quickly abandon any site that doesn't provide instantaneous service.
#2: Lack Of Customer Service Options
One of the key advantages of shopping at a brick-and-mortar retail outlet is the opportunity to ask questions and receive advice from a flesh-and-blood salesperson. And sure, the majority of online consumers are perfectly capable of navigating a web site and finding and buying the products they want. However, every once in a while, they will run into an unexpected challenge or have a few questions they need answered before they commit to purchasing a big-ticket item. If they get to this point only to find that your customer service department is only open on Sundays from noon to 3 pm, or that they have to fill out a lengthy request form and wait 48 hours for an emailed response, they are very likely to take their business to your competitor.
#3: Overly Complex Checkout Process
People cherish the time they save by doing their shopping on the Internet. If your checkout process is five screens long, it defeats the whole purpose. Expect many abandoned shopping carts.
#4: Security Breaches
One way that online retailers shorten the checkout process is by saving customers' data so that they don't have to re-enter it every time they make a purchase. Alas, a common side effect of retaining credit card numbers, passwords and other personal data is their theft by sophisticated hackers. As you might imagine, consumers do not take kindly to businesses failing to protect their private information.
Solutions
#1: Session Replay
Customers are often dumbfounded when they run across bugs and errors on retail sites, but the truth is that, when dealing with thousands of pages, there are simply a lot of things that can go wrong. Site updates might contain coding errors. Features that work fine on some browsers might fail completely on others. Whatever the issue, it's not going to be fixed if the retailer doesn't know it's there. This is where a combination of web site session replay and error monitoring can be a life saver, enabling retailers to visualize the exact customer journey that led to the error alert. With this data in hand, they can then make any corrections necessary to prevent future customers from encountering the same problem.
#2: FAQ And Chatbot
Online retailers can address the majority of consumer questions by posting a comprehensive FAQ in combination with a customer service chatbot. They can then continually update the FAQ by analyzing the chatbot sessions to discover the topics that customers most often enquire about. Best case scenario, shoppers should still be able to interact with a living person at any time, but if that's impossible, the FAQ and chatbot should be able to handle most enquiries.
#3: Streamlined Checkout
This solution is obvious: make the checkout process as quick and simple as you can. Clearly request the information you need to complete the transaction and do not ask for anything more. Also, enable customers to save their data to expedite future orders, as long as you are serious about protecting it (See next solution).
#4: Digital Risk Management Assessment
Be sure to have a digital risk management assessment performed on your site and app ASAP, so that you can shore up any security gaps. The assessment will also clarify whether your digital channels comply with your jurisdiction's privacy and data protection regulations. Assuming all is well, explain your policies clearly and concisely on the site so consumers will feel safe trusting you with their private information.
Conclusion: How Much Are CX Issues Costing You?
Loyalty One and Verde Group conducted research in 2015 to determine the effect of unhappy customers on a number of industries. Among other things, they discovered that mass retailers are at risk of losing up to 25% in revenue due to dissatisfied consumers. This evidence should be enough to convince any e-Commerce company to step up its game. It would be a shame to lose significant market share due to a few easily correctable problems.
---
Audelia Boker joined Glassbox in January 2016 after spending more than 17 years in Israel's largest FMCG and flagship tech companies, including Strauss-Elite, Orange (now Partner), Comverse (now Xura) and NICE Systems. Before joining Glassbox, she headed Demand Generation for EMEA at NICE Systems, managing inside sales teams as well as the Enterprise integrated off-line and online marketing strategy and execution for the company across Europe. Boker holds an MBA from ESCP Europe where she studied in Paris, France, majoring in Strategy and Marketing.