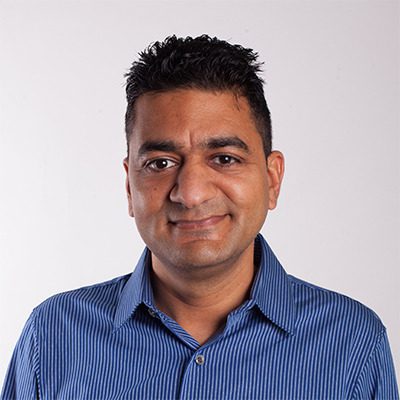 The adoption of subscription-based services and digital goods purchases were on the rise well before COVID-19 hit. But the pandemic took these trends to a whole new level.
The average U.S. consumer now pays for four different video streaming subscriptions. The average was three before COVID-19 hit, according to Deloitte;
Food and beverage subscription boxes have been in high demand, as much of the population is keeping grocery store trips to a minimum. Blue Apron, Freshly and HelloFresh are among the businesses that saw a flood of new customers in 2020; and
There are subscription shopping services now available too.
Subscription is a great model because it builds a relationship between the consumer and vendor — or the service provider in some cases. There are no contracts in place, so customers are not stuck with a subscription for years. But there is a commitment of sorts from both sides. 
Consumers grow to rely on their subscription service providers. And once the business has the revenue guarantee of a subscription service, it can focus on delivering value propositions that will keep customers engaged, and can invest in building products and services that will help customers in the long run. If the business doesn't deliver, it loses the consumer very quickly.
However, amid the pandemic, service providers like DoorDash, Instacart, Postmates, and Uber Eats suddenly became much too popular for some retailers' tastes, so some retailers responded to that by introducing subscription plans of their own. 
Subscriptions and Other Shipless Options are a Win for Consumers and Retailers Alike
And once retailers are directly connected to the consumer, they can deliver a lot more services.
Our research, which is based on a Propeller Insights survey of more than 1,000 Americans, indicates that consumers in this country have a strong appetite for subscription services.
More than one-third of Americans said that none of the gifts they gave during the 2020 holiday season were shipped. This means that all the gifts they provided were either digital products in the form of subscriptions that didn't require shipping, or gifts that they delivered in person.
Subscriptions help last-minute shoppers, who often don't have time to wait for deliveries. And shipless gifts were especially appealing during this past holiday season, as the U.S. Postal Service and delivery services like UPS told consumers that packages wouldn't arrive in time.  
The Vast Majority of Shoppers Seek Coupons and Promo Codes – But that can be Painful
Nearly every consumer in America (84.5%) looks for coupons while shopping online, according to our research. Only 15.5% of Americans said they never look for coupons while shopping.
One-third of Americans (31.1%) use browser extensions to find promo codes and coupons. Retailer emails are the source of more than half (54.2%) of those promo codes and coupons.
Some shoppers take a do-it-yourself approach to unearthing discounts. But scouring the internet to find coupons and promo codes isn't always easy. Nearly two-thirds of Americans (62.5%) reported that they have left a purchase because they couldn't find a promo code.
Women were more likely to abandon would-be purchases due to the lack of promo codes.
Even when Americans can find coupons and promo codes, however, they often fail to work. Of the 84.5% of Americans who look for coupons or promo codes online, only one-fifth (18.7%) said they work for them every time. Well more than one-third of Americans (36.8%) said coupons and promos codes only work sometimes. This creates frustration for shoppers, who waste time and may opt not to complete their purchases.
Americans are Seeking a More Rewarding Experience – and Many are Willing to Pay for It
Consumers can search online for coupons and promo codes, or they can let these opportunities for discounts come to them. The vast majority of Americans indicated a preference for the latter.
Three-fourths of our survey group said that they would use a shopping tool that automatically adds coupon codes to their shopping cart. But many of these consumers may not be aware that tools exist that can enable them to benefit from coupons that are dropped right into their carts.
Americans want their shopping experiences to be more rewarding in other ways, too. More than half (51.3%) said they would pay for a service offering double cashback on their purchases. And 41.8% said they would pay for a service that finds the best prices.
The survey group also expressed an interest in purchase protection — and half (48%) said they would be willing to pay for it. Purchase protection services track prices on goods that consumers buy from a particular retailer. If the price decreases during the retailer's policy window, the service alerts consumers to reach out to the retailer to claim the price difference.
More than half of the men (54.4%) said they would pay for purchase protection for shipping, returns, price matching and premium rewards. More than four out of 10 (41.4%) of the females said they would do so. The higher share for men may be because the male demographic tends to purchase more electronic gadgets, and the price movement on electronics tends to be significant.
Shoppers who Commit to Cashback, Discounts, Order Protection Reap Greater Benefits
Americans who shop online should consider using a browser extension that automatically finds coupons and promo codes for them as they shop and applies those codes to their carts. They should seek subscription shopping services that provide generous cashback benefits, and they should opt in to order protection to ensure they get the best price for purchases every time.
Consumers embracing these services also should understand the importance of continuity. You never know when you're going to make a big purchase. If you decide to pop the question and want to buy a diamond ring, but you have let your shopping service subscription lapse, you will miss out on double cashback and have less money to spend on your honeymoon.
Don't be afraid to commit to a subscription shopping service. You will fall in love with it.
---
Vipin Porwal is the founder and CEO of Smarty, a premiere online shopping destination that automatically applies the best coupon on purchases from more than 6,000 U.S. retailers such as Target, Walmart and Best Buy and from more than 20,000 global merchants. The free Smarty web browser extension is available for Chrome, Firefox and Microsoft Edge (Chromium). The SmartyPlus subscription shopping service saves users even more time and money by doubling cashback benefits from more than 5,000 online retailers; providing price and shipping protection; and offering free returns. Smarty solutions enhance online shopper confidence, helping retailers increase conversions while challenging them to offer the best deals.