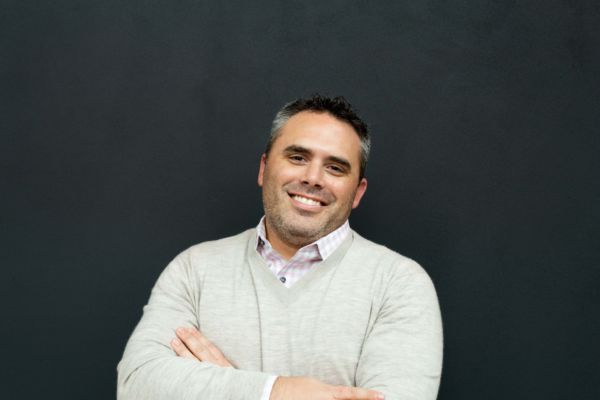 As the world re-emerges from stay-at-home mandates, ROI for any brick-and-mortar venture dollar will need to be justified more than ever. Undoubtedly, retailers and brands have been financially challenged through this crisis, and it will take time to heal those wounds. We will see store closures and rationalized footprints. But what if the challenge retailers face, to do more with less, elevates the bar for excellence?
Strategic thinking and forward planning in this new environment will need to actively engage tools that boost confidence in decision-making and provide enhanced odds that single out successful ROI efforts. This is where in-store metrics and analytics can yield incremental learnings and operating efficiencies that retailers will need to evolve and grow. Purposeful injection of analytics into the store environment will drive valuable measurements that influence design and the customer in-store journey, enhance conversion and operating efficiencies while improving omnichannel practices. Below are three areas that retailers and brands should consider as they literally, and figuratively, "turn the lights back on":
Consumer Purchase Intent In An Omnichannel World
Brands have a phenomenal opportunity to gather data about their customer when they shop via e-Commerce channels. This data helps companies retarget with digital marketing efforts and direct email follow-ups based on product page views. Physical stores notoriously lack this capability, but there are tools available, through QR codes and RFID tags, that have the power to measure in-store customer interest and purchase intent.
IRL, a pop-up collective at Water Tower Place in Chicago in 2017, did just that. By focusing on the home category and products of higher price/consideration, IRL leveraged RFID "keys" that customers would pick up as they entered the store, to tap merchandise throughout their journey. This process built a virtual shopping cart that could transact at a later point in time, and 85% of all customers who used keys and brands experienced a higher transaction value vs. online-only purchasing.
Layout And Merchandising Strategies
When entering new markets, it is essential to have an A/B testing period. There are numerous variables to validate around store layout and merchandising and the impact of experiential technology integrations. During our three-month trial run with Penguin Random House books and JR Blue Distributors, we were able to utilize camera vision and heat sensors to identify customer dwell times and hot spots. These technologies illuminated where to place best sellers effectively and how to allocate floor space by identifying stronger categories vs. others. We were also able to glean insights on how different age groups shopped, understanding who utilized in-store technology and who did not. Ultimately we were able to leverage these insights to determine that our clients needed a larger footprint when they transitioned to a long term lease, and which SKUs to lean into when planning floor space allocations.
Customer Journey And Operational Efficiency
The ability for a brand to ring out inefficiencies in its store operations and plan more effectively has never been greater. There are newer spatial intelligence tools that enable a higher-level understanding of customer journey mapping and offer insights that inform staff planning. These tools also help enhance in-store customer service, remove dead activity zones, and — more tuned in with current events — increase social distance scores.
For example, Pathr.ai, an analytics platform for store-floor activity, combines a proprietary "behavior engine" with existing in-store cameras (no new hardware needed!) and other sensors that map real-time customer interactions. The intelligence gained from Pathr.ai can drive immediate learnings that can be applied in existing — and future — store planning decisions.
In conclusion, retailers and brands have always focused on the "soul" of their store, as the customer experience is a perennial focus that drives in-store decision-making. Rightly so, but post-COVID, the marriage of the soul along with the "brain" of a store will become increasingly vital for new data-driven decision-making models designed to foster a more positive and prosperous ROI.
---
Nicholas Caputo is a Principal at MG2. After approximately 18 years in the finance community, he joined The Lion'esque Group as Head of Strategy beginning in late 2017. At TLG, Caputo cultivates new relationships with emerging brands that are transitioning into physical environments for the first time. He also ensures our project teams meet the demands of established brands that are reinventing themselves. Before joining TLG, Caputo co-founded a New York-based equity investment fund with a focus on technology sector opportunities. In this capacity, he was a Senior Analyst responsible for identifying, analyzing, and maintaining investments within the portfolio.