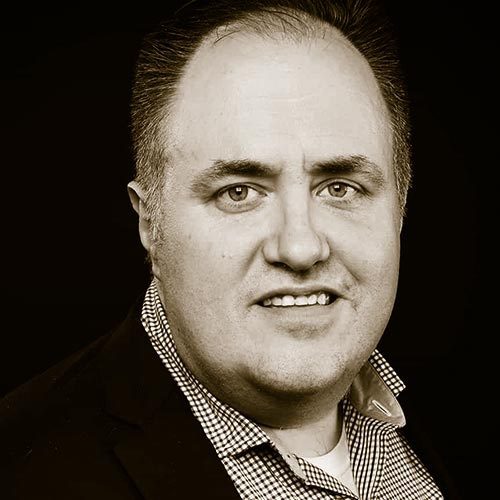 With the speed of vaccine rollouts indicating that Zoom classes won't be front and center for the new school year, the back-to-school (BTS) shopping season of 2021 will be unlike any other. Consumers will be making up for lost time in shopping for new clothes and supplies, but they will likely continue habits formed during the pandemic and do a large portion of this shopping online.
Retailers aren't completely unprepared for this, of course. During the pandemic, they've made investments in ecommerce capabilities out of necessity, and paid for the added expense by capturing more market share. But now that the boom has plateaued, the industry is grappling with the challenges of maintaining ecommerce efforts that are proving to be significantly more expensive than physical retail due to fulfillment, delivery, increased return rates and other factors.
To increase profit margins during the BTS shopping season and beyond, retailers need to find ways to reduce or offset ecommerce costs. This requires focusing efforts on reducing costly returns, stepping up personalization and improving operational efficiencies. AI will be integral in each phase of this reimagined commerce.
Predicting New Behaviors
The greatest question in retail this BTS season is, "how will shoppers behave?" Before the pandemic, consumers flocked to stores and brand loyalty was a key driver of purchase decisions.
But as lockdowns curtailed movement, ecommerce shoppers have been switching to brands based on factors like price, sustainability or availability. As the pandemic stretched on, consumers have made new loyalties around these factors that will be harder to shake. Understanding whether consumers will stay with these new preferences or revert to earlier behaviors is a multi-billion dollar question for the industry.
One benefit that retailers have as a result of COVID is richer behavior data from the past year's influx of online transactions. Knowing more about each customer improves targeted recommendations to those customers, while driving better purchasing predictions for decision makers.
Machine learning in particular offers new ways of analyzing consumer behaviors. Using new data streams to gain a deeper understanding of the customer and predict future behavior is more accessible for brands of all sizes. For example, anonymized credit card data can monitor rapid shifts in purchasing patterns, and with most consumers carrying mobile devices these days, third-party movement data gives a glimpse into where consumers spend their time and what is important to them.
This clearer picture allows for hyper-focused segmentation for marketing and service decisions. Using data models to segment consumers can also help to improve decisions on product development and promotions.
Cutting Return Rates
Apparel sales have been historically low for over a year, partly because kids have gone without new school clothes as they Zoom into classes from home. As they return to the classroom, we're likely to see a boom. But apparel is one of the most returned items, as sizes vary by brand. Add to this the challenge of shopping for rapidly growing kids with changing clothing sizes and you have an increased likelihood of returns as well.
Returns are among the most expensive aspects of ecommerce. Reducing this expense is vital to making retail profitable, and it begins at the purchasing stage. If you can instill confidence in customers that they are making the right decision when considering their purchase, you can decrease the likelihood of a return. AI models can help consumers make smarter, more confident decisions.
For example, if an apparel retailer can build AI-powered tools to show how a piece will fit — accounting for their actual measurements and body type — customers are less likely to need to return items for fit. Zappos has had great success here: the brand's data science team built an AI-powered "fit finder" that uses customer reviews, past purchases and brand particularities to make customized sizing suggestions.
Even after incorporating AI to steer customers to the right product, you'll never reduce return rates to zero, so it's important to make both the purchasing and returns process as efficient as possible.
Operating More Efficiently
As you look to make this new digital approach profitable by cutting costs where possible, using AI will be imperative to making order delivery more efficient. For example, data that looks at the entire journey of the individual order in conjunction with the holistic set of customer orders can enable you to build models that will help consolidate trips and cut back on delivery costs.
Optimizing inventory is another critical component of improving efficiency. Many companies had models in place before the pandemic to predict and track inventory, but now find these models inaccurate or outdated due to changes in consumer behavior during the last year. While it was possible to run weekly or monthly aggregate forecasts with limited data sets in the past, competing in the era of ecommerce, when consumers can easily switch stores, requires that companies have the ability to predict demand daily at the store level.
Successfully surmounting this seismic shift in ecommerce requires a culture of experimentation and the agility to try new things. With the promise of a sales surge that accompanies students heading back to school, this is the perfect time to build that culture and implement technology that will increase profit margins. AI is not necessarily a one-size-fits-all-processes solution, but a tailored approach to leveraging AI will be essential to remaining competitive in retail in a post-COVID-19 world.
---
As the Global Industry Leader for Retail and CPG at Databricks, Rob Saker brings a wealth of industry knowledge to Databricks. A former CDO, Saker has successfully led data and analytic transformations at retail and CPG firms including MIllerCoors, ConAgra and Crossmark. Saker meets regularly with executives across the industry to share trends and help develop strategies on how to best use data and AI to accelerate business value.