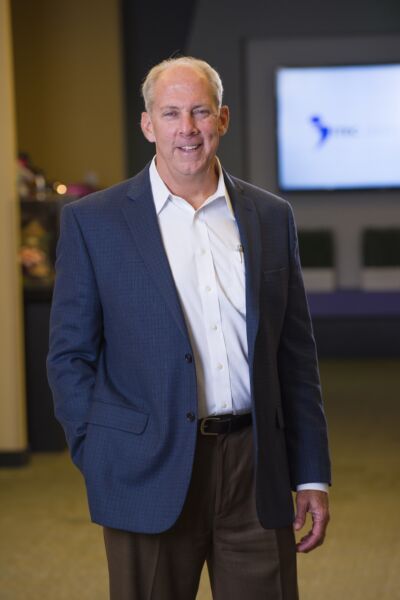 The COVID-19 pandemic has accelerated the growth of ecommerce, with the U.S. Census Bureau reporting a 36.7% increase in online sales in Q3 2020 compared to the same time in 2019. This shift has naturally led to conversations among retailers, real estate developers and property landlords about where brick-and-mortar retail fits this "next normal" of consumer purchasing habits. One industry in particular — theme parks — has approached retail differently for years and could help answer these questions.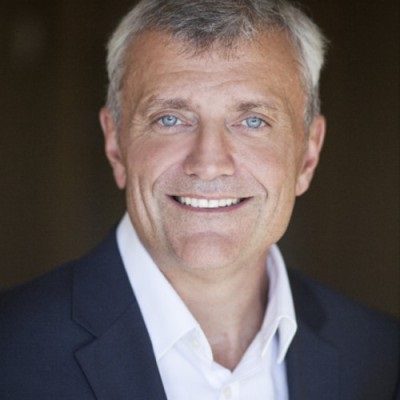 Most don't know that retail in the theme park business can account for its highest profit margins, and that it has been crucial to sustaining a volatile and high-overhead industry for 60+ years. Theme park retail has always been successful with higher price points because operators treated retail as an extension of the overall guest experience rather than just a place to buy merchandise. This prioritizes success metrics such as dwell time and per-capita spending. Traditional retail obviously doesn't have the natural draw of theme parks, but the underlying principle of focusing on the guest experience first and foremost can be key to turning a location into a destination and driving more foot traffic.
According to a recent Raydiant survey, 46% of customers still prefer to shop in-store, but 48% have replaced products they typically buy at physical stores for online competitor alternatives. This indicates an enduring demand for physical stores, but the reshuffling of brand loyalty can be concerning to established brands — and conversely, a boon for entrepreneurs who have a renewed opportunity to obtain market share.
Regardless of which side you land on, post-COVID-19 retail environments must return to a focus on entertainment, discovery and brand building, instead of thinking from a purely transactional standpoint. This is not a new concept, but one that is more important now than ever before.
What Defines a Retail Experience?
When people think of creating an experience in retail, their mind likely gravitates toward the big-budget immersive investments you might expect from Nike, Bass Pro Shops and other established multichannel brands. These are great examples of experiential retail, but with resource and capital investment limited to a choice few.
However, experiences like Build-a-Bear prove a simple idea can drive traffic and increase spending because of the personal connections that are created in the making of a new best friend. Outlet centers are also a form of experience, albeit one more reserved and price-driven compared with the theme park retail model. People still need to drive longer distances to them, and they plan their day around the excitement of getting great deals on top-shelf items.
Outlet centers, which historically tend to be outdoors (great for COVID-19), can build on the concept by mapping out events and other activities that make them even more of a destination than before. This requires a coordinated approach between the real estate developer and the brands themselves to deliver entertainment concepts that mesh together. For example, the outlet center can have a major experience that also sends shoppers to each store at different times for some type of exclusive event or deal throughout the day.
Emerging technologies in retail, such as mixed reality, are often described as experiences in and of themselves, but they are only an enabler of new ways to approach or enrich experiences. Retailers must assess their brand story and find ways to use technology creatively and thoughtfully to form new ways of engaging customers. So far, the best and most meaningful use cases of augmented reality were practical in nature, such as Nike's shoe fitting application and IKEA's usage of an AR app that automatically scales, with 98% accuracy, to show true real-world fitting for furniture. These interactive brand experiences from the home can also be used as a draw to get customers into stores.
Inspiring usage of social media is also an effective low-cost way to create experiential retail. For example, a small coffee shop with the right message and coordinated online tactics can create a lasting customer base that returns to a location for what the brand represents. Careful implementation of rewards programs, periodic live entertainment and other more traditional aspects of experiential elements can work in these instances. Starbucks was an early example of this when it created an experience to be "a home away from home" on a global scale.
How Will Ecommerce Impact Physical Retail?
Naturally, many people see a rise in ecommerce as a threat to physical retail because of its convenience. However, ecommerce can also be a driver of foot traffic to an experiential physical store location. COVID-19 may have led to the biggest ecommerce growth in years, but it also showed that customers want options and hybrid experiences too.
According to a recent survey from ACI Worldwide, companies that had buy online, pick up in-store (BOPIS) available pre-pandemic experienced a 70% increase by volume and 58% by value in 2020. Implementing a blended retail experience, where you can buy online and complete the transaction in store, can be used as the "ticket" to get more customers in the store to experience the retail environment. Being able to return online items to a store in close proximity provides more opportunities to capture interest in future purchasing as well by getting customers in the door.
As ecommerce continues to flourish, retailers will need to be creative in how they draw customers to physical locations. It's important to remember that retail brands themselves aren't the only ones involved in being convinced of the major question of "can we get people back in stores?" The real estate developers and landlords must also believe in the idea and execution of it. By following the theme park retail principles of "experience first," brands must focus on a central story and theme, and build that idea on a larger scale through the use of technology, social media or other experiences to become a destination.
---
Bill Coan is President and CEO of ITEC Entertainment, a global leader in the design and development of innovative solutions for leisure, hospitality, retail and entertainment industries. Coan has 40 years' experience developing mixed-use facilities, resorts, retail, rides, shows, cultural attractions and entertainment centers rooted in captivating stories and immersive environments. Under his leadership, ITEC has serviced clients including Disney, Universal, MQDC, Coca Cola, Hilton Hotels, NASA, Sephora, and Foot Locker. Prior to ITEC, Bill spent 13 years at Walt Disney Company's themed attraction development group, Walt Disney Imagineering. David Hinkle is Principal of The Outlet Resource Group (TORG), a consultancy working with owners and developers to strategically reposition underperforming assets, maximize performance of existing outlet centers, develop new outlet center destinations, and provide professional guidance on retail expansion. Hinkle has 30+ years of outlet and retail experience, and his combination of retail and real estate knowledge in conjunction with expertise in start-ups and early stage companies provides him with a unique perspective to help clients maximize value and achieve business objectives.