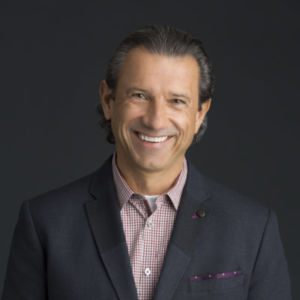 Economies of scale have enabled e-commerce giant Amazon to dominate the replenishment market with its Subscribe and Save model, making it essentially impossible for any other subscription program to succeed on replenishment alone. But that doesn't mean the subscription model is closed to new entrants — they just need to deliver more than a good product on a recurring schedule.
For direct-to-consumer retailers looking to invest in subscription programs, personalization is the key to success. While it's true that subscription box services have taken off for a number of reasons, the most successful ones tap into their customers' desire to be known.
Despite all the devices and apps we use to connect with our friends, family, and communities, people are feeling more isolated than ever before. When subscribers feel known and understood by brands, it's the beginning of a connection that goes beyond the company-customer transaction. Great subscription brands earn trust by knowing what their subscribers want even before the subscribers have realized they want it.
Personalization Vs. Customization
While personalization and customization are often used interchangeably, it's important for retailers to differentiate between them. Personalization is an effort brands make to design, market, produce, and deliver a product and experience that meets an individual's needs and preferences. Customization, on the other hand, refers to choices that customers can make during the sign-up and ordering phase.
Most subscription programs employ some sort of form that lets customers make choices on delivery cadence, the types of products they want to receive, and more, but that's not what sets the services apart. After all, if customers simply want more choices, all they need to do is point their browsers toward Amazon.
Instead, a direct-to-consumer subscription company's secret sauce is the ability to turn a few customer choices into data, then use that data to shape future personalization efforts. If your brand delivers beauty products, for example, and you ask customers to choose either a lavender, jasmine, or neutral fragrance, you can use those choices to inform recommendations down the road. If you do it right, personalization efforts will benefit your bottom line.
There's never been more at stake in the personalization arena. As more and more brands work to perfect personalization, the ones that either fail at it or eschew it are losing ground. Segment's 2017 State of Personalization Report indicates that an average of 71% of consumers experience frustration with an impersonal shopping experience. But research from Epsilon illustrates that 80% of buyers are more likely to become paying customers after a personalized experience.
FabFitFun is one of the big winners in the subscription game, largely due to the company's focus on a personalized experience. Items in each quarterly box are skillfully curated according to the customer's preferences, but the company has also brought customization into the playbook. "Basic members" can choose between two items — a bag or a scarf, for example — contributing to increased satisfaction when the shipment is received, while annual "select members" pay more and receive more choices.
Other companies such as Madison Reed, Function of Beauty, and eSalon all provide customized hair color kits possible only in the direct-to-consumer subscription space. Customization is key in the cosmetics area as well: With such a vast number of beauty products to choose from, the customers of companies like IT Cosmetics, Mally Beauty, and Meaningful Beauty provide the initial choice of a "hero product," and the subscription businesses then additionally offer numerous ancillary products, applicators, and tools.
Getting Into The Personalization Game
Want to add elements of personalization to your brand's direct-to-consumer subscription offering? Here are four strategies you can implement to get started:
Offer limited customization options.
Your customers are busier than ever before, and there are more things competing for their limited attention. That makes it easy for them to get overwhelmed if you present them with too many choices. Of course, there are reportedly 80,000 possible drink orders available at a Starbucks, and the Seattle-based coffee chain seems to be thriving. The difference is, when you're contemplating what to order from the barista, you're already in the store.
When a customer is "inside the system" or already an active subscriber, it's OK to give them more choices and greater customization options. Getting them to join, however, necessitates an easy, quick decision that doesn't require extensive thought. That careful contemplation is a barrier to entry many customers won't have time for, causing them to abandon your offerings when something else demands their focus. It's critical for your direct-to-consumer brand to start with a limited number of options that facilitates new subscribers before you consider expanding product choices.
Inspire customers to discover new products.
If your subscription includes an aspect of curation, chances are good that your customers are coming to you because they don't have time to conduct careful product research themselves. That's where your data comes in — collecting information about your customers and their preferences can help you offer a selection of products they will love.
When you enable your customers to discover new products, you strengthen your relationship and build trust. You can also earn additional sales, but you unlock new data points, whether customers buy or not. Start by allowing subscribers an easy choice of products that draws them in and then expand on the offerings slightly over time. Several months into a subscription, you'll have enough data to start choosing new items with confidence, and your customers will feel like they're receiving recommendations from a trusted friend.
Educate customers about your product — and occasionally, your brand.
For a few highly publicized companies, the brand itself is a truly important part of the purchasing decision. Patagonia, for example, has positioned itself as a champion of public lands and the environment, and the brand's customers have responded with increased loyalty and rising sales. In most cases, however, unless your brand is irreversibly connected to a specific cause, it's most important to educate the consumer about your product itself.
By no means does that refer to bombarding people with facts, figures, and specs. Instead, your direct-to-consumer brand should give customers the information they care about. Where do your products come from, and how are they made? What sort of working conditions do your manufacturers provide? Are your materials organic or natural? Is your product packaging easily recyclable? As research from Nielsen illustrates, conscious consumerism is on the rise around the globe. Focus on the issues that matter to consumers and show them how your brand aligns with their values.
Market to your customers' feelings.
It can be tempting to focus your marketing efforts on the specs and features of your products, but if you want to make your advertisements more meaningful, you need to add an emotional element. Focus on how your products will make customers feel, whether that's rested after a better night of sleep, fashionable with the latest clothing trends, or relaxed after a luxurious bubble bath. If your copy goes far beyond functional descriptions, it can trigger psychological responses that appeal to consumers for different reasons.
Customers interested in the discovery aspect of subscription boxes will respond well to a product labeled "new," while "exclusive" and "pre-season" get the attention of a shopper who wants a product not everyone else can have. On the other end of the spectrum, a customer looking for a safe bet will naturally gravitate toward the "most popular" purchases that lots of other people have made. Strategic use of these labels can ensure that your products get in front of the right customers.
To succeed in the age of Amazon, direct-to-consumer subscription boxes need to be both personalized and customized. Personalization allows you to give buyers what they really want, which supersedes all other marketing principles. Personalization can create challenges, but input from the consumer will help alleviate these challenges while improving overall satisfaction. The more you know about an individual's interests and preferences, the better your chances of dazzling them with the next shipment.
In the subscription box industry, delighting your customers is the most important goal. After all, they can usually find a better value somewhere like Amazon, or they can get instant gratification by going to a store and buying exactly what they want. To rise above these other options, your subscription business must rely on personalization to deliver a magical experience.
---
Georg Richter is founder and CEO of OceanX, which is reinventing the membership economy by transforming customer-brand interactions and providing a powerful engine for recurring revenue. Georg specializes in implementing next-generation technologies and innovative technology solutions that transform commerce from transactions to relationships.