The apparel industry's enormous global environmental impact has made it a primary focus of sustainability efforts, and consumers — or at least a significant portion of them — want to do their part. However, the industry needs to make relevant information (such as how to recycle a garment at the end of its lifecycle) easy for shoppers to access as they're making their purchase decisions, whether they're in-store or online. A recent survey reveals what will be required to steer more shoppers toward sustainable products produced in socially conscious ways.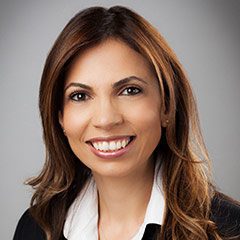 "At the most basic level, consumers want to see and participate in the reduction of waste associated with their purchases," said Lerzan Aksoy, PhD, Managing Director of the Responsible Business Coalition at Fordham University's Gabelli School of Business and a co-author of the 2022 study, Consumer Interest in Fashion Ecolabeling.
The survey of 500 consumers, conducted by Rockbridge Associates, revealed that:
Approximately 50% of surveyed consumers indicated a substantial interest in eco-labels;
Interest in eco-labeling is primarily driven by younger, college-educated and employed fashion consumers who tend to live in urban settings. They show much greater interest than older, high school-educated and unemployed shoppers;
46% of consumers would like recyclability information to be displayed on eco-labels, and 39% want to see data on human and labor rights;
Nearly two-thirds (65%) of consumers want eco-labels attached directly to the garments they're considering versus a brand label, the price tag or a QR code; and
44% of online shoppers would want to see a sustainability icon on websites, a sustainability filter function, or both.
Aksoy discussed the survey results with Retail TouchPoints and shared steps the apparel industry can take to translate these significant levels of consumer interest into action.
Retail TouchPoints (RTP): What do the findings about the demographics of the shoppers most interested in sustainability say to you?
Lerzan Aksoy: Consumer interest in this idea of eco-labeling is very segment-specific: younger, urban and more highly educated consumers are more concerned about the sustainability of garments as opposed to non-urban, high school-educated and older consumers. So if we want there to be broader demand for sustainable fashion in the U.S. and globally, we need a message that will resonate with more consumers, not just young urbanites.
RTP: To play devil's advocate a bit, is there a gap between what consumers say is important to them and the actual purchases they make?
Aksoy: Clearly, consumers are making these decisions not just based on sustainability information; it's just one of a host of factors. Consumers are likely trading off [a garment's] price versus higher sustainability standards, for example. But when consumers are making decisions between garments that appeal equally to them, [the availability of] sustainability information will matter to a significant segment of the customer base.
RTP: What are some of the things the apparel industry should be doing to encourage these behaviors?
Aksoy: The high consumer interest in recycling of garments requires that they be created with end-of-life considerations in mind, which sort of begs the question, because recycling in this area is not really widely available or easy. That means businesses need to address circularity if they're going to meet what consumers say they want.
Additionally, consumers are looking for frictionless access to sustainability information. While technology solutions like QR codes have a place in providing this information, consumers overwhelmingly prefer to have the information attached to the garment itself, or to a tag. I think we really need to prioritize consumers' demand for effortless information.
Another, broader issue is that "sustainability" is not very tangible to consumers. The apparel industry takes this seriously; we've seen companies publish reports about their sustainability initiatives and put their ESG [environmental, social and governance] metrics in their 10-K filings, but those metrics aren't necessarily directly communicated or aligned with consumer perceptions.
For example, one of the ways companies reduce their carbon emissions is by planting trees, but to a consumer that's not as relevant or central to the consumer's identity or their decision-making process — they don't see the connection. Then the question becomes, how do we, as an organization, communicate in a way that makes it tangible, and talk about why this is relevant to you as a consumer.
RTP: Are there other specific things apparel manufacturers and retailers should be doing? What would be the most impactful steps they could take?
Aksoy: In addition to taking end-of-life issues with garments seriously, the industry should make it easy for consumers to reuse and recycle garments. One of the issues we have that's still a challenge for eco-labeling is that, as an industry, we don't have common or universally accepted sustainability standards. Those are the things that we need to work on to ensure that consumers can make more informed decisions. There needs to be more collaboration to come up with more universally accepted standards.
RTP: Given the growth that ecommerce has experienced over the past few years, would adding sustainability filters in online search engines be a good move?
Aksoy: Filters would certainly be helpful for sustainability-conscious consumers, but I don't think we can make a huge impact until fashion sustainability is made more relevant to the broader customer base. Consumer education is going to be key here. Most of us can do much more to limit environmental impacts, and we really need to act now. Most people want to do the right thing, so we have to give them tools to make it easy for them to do so.