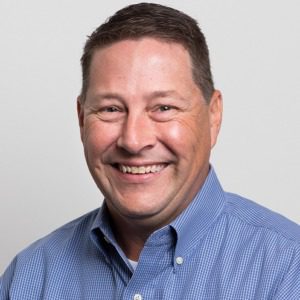 Feedback is fundamental for improving a brand's customer experience (CX), and feedback from loyal customers is even more critical. As brands realize the importance of the voice of the customer (VoC), especially from their most frequent customers, they're doubling down on the capture of feedback at every touch point in the customer journey — and the survey data is piling up.
The capture and application of data for CX improvement is a step in the right direction. But is it too much of a good thing?
If you're not strategic about the way you gather CX feedback, you risk alienating the very customers whose voices are the most valuable. When loyal shoppers receive a lengthy email survey after every interaction with your brand, they're less likely to give frequent and thoughtful responses. So when pursuing the voice of the customer, you have to constantly ask yourself: Am I creating a dissatisfied customer with my satisfaction survey?
Survey fatigue is real, and it happens when brands over-survey and fail to act on previous feedback in a meaningful and noticeable way.
Overcommunication Is Not Always A Good Thing
The consumers most likely to experience survey fatigue are the devoted customers who are most targeted by overcommunication. These loyal customers are your brand's most important assets, and their relationships are the most valuable. Not only do they provide more feedback, according to InMoment's 2018 Retail CX Trends Report, but customers who exhibit high levels of trust and loyalty are 90% more likely to share ratings and 70% more likely to share detailed commentary.
Loyal customers are also more likely to belong to rewards programs, purchase and use items with the brand logo and even share news or announcements about the brand with their social networks. The CX trends report also notes that 61% of consumers will go out of their way to buy from brands they are allegiant to.
For example, 20% of Starbucks customers visit the chain 16 times per month, or nearly every other day. A Starbucks customer may experience survey fatigue if they're asked to spend time filling out questionnaires after their daily coffee run. Chances are, those 16 monthly visits to Starbucks don't vary widely in quality or experience, so brands need to exercise discretion. Don't inundate your most loyal customers with endless surveys. Although this tactic may be advantageous for infrequent customers, it can negatively affect your brand's relationship with its most loyal customers.
Brands also should offer opportunities for customers to provide feedback on their own terms, when and how they want to. To avoid over-surveying your most frequent and valuable customers, create a quarantine period. For example, your quarantine period might only email a customer after every third purchase or when the customer's habits change, such as visiting a different location or making a purchase at an abnormal time. Ultimately, this depends on the needs of your business and the habits of individual consumers.
Some brands worry that decreasing their survey frequency will limit the amount of data they receive. It's a reasonable concern. But remember: Quality is more important than quantity when it comes to customer feedback. Rather than sending scale-based questionnaires after every purchase, shift your focus to occasionally soliciting personalized surveys that yield better response rates and more insightful data.
What does that look like? Instead of asking customers to rate their experience on a 1-10 scale, ask thoughtful questions that result in actionable data, such as, "How was your pumpkin spice latte?" or "How was this visit compared to your last?" Detailed, qualitative responses deliver more insights than mass quantitative scores.
Additionally, consider how much time it will take customers to complete your surveys. Focused, brief surveys with limited and specific questions that allow customers to share in their own way (be it in their own voice or with pictures and video) are best. Customers will participate in short and engaging surveys as long as your brand sets accurate and reasonable time expectations.
A Request For Feedback Is A Promise To Take Action
After you reduce overcommunication and obtain high-quality data, you need to act on the insights you capture in a meaningful and noticeable way. When your brand asks a customer to complete a survey, you're telling them "we are listening and we will act." When brands fail to turn feedback into tangible action, consumers have no incentive to provide future feedback. This results in a missed opportunity to gain further insights about your brand's current offerings or ideas for future offerings.
Customers are more likely to give feedback if they believe they will be listened to. Customers who have seen their concerns addressed — whether it's an apology, the return of their favorite offering, a new product, or a new process or policy change — have stronger relationships with your brand.
In fact, 55% of consumers believe the best way retailers can build trust is to "deliver what they promised." The inverse is even more true; the biggest deal-breaker for 67% of consumers is brands' failure to live up to their promises. When consumers believe they're being paid attention to, they feel understood, valued, and that their time filling out a survey is well spent. This leads to more purchases and more feedback in the future.
Preventing survey fatigue is important because feedback from loyal, knowledgeable customers is often incredibly rich and perceptive. Loyal customers are well-versed in your brand's offerings and likely have opinions on areas your brand succeeds in and where it can improve. They often make suggestions that lead to new products or services that drive additional future revenue
Insights into these customers' preferences, expectations, and likes and dislikes enable your success. Brands can use this feedback to identify the unique offerings customers like and work to quickly solve the things they don't. When implemented correctly, these changes lead to better experiences, happier customers, more brand loyalty and increased revenue.
---
Eric Smuda has translated the voice of the customer into operational and customer experience improvements for over 20 years. His distinguished career is built from turning venerable brands into CX powerhouses. He has designed and consulted on CX programs for Fortune 500 companies such as Compaq, HP, Avis Budget Group, Hertz, Intuit and Dell. His novel, impassioned approach to customer experience implementation changed the face of the rental car industry, in which he found award-winning ways to connect customers and companies. Smuda's current role is Principal of CX Strategy & Implementation at InMoment, lending his perspective to many company strategies.