Consumers are an impatient bunch, especially when they are waiting for a page to load — particularly on a mobile device: 74% of mobile users will abandon a site after waiting just five seconds for a page to load. A slow-loading site can have a long-term impact on a retailer's business: 46% of consumers would not return to a site that they perceived as performing poorly.
The challenge for retailers in achieving the two- to four-second "sweet spot" for page load times is that web pages are bigger and more complex than ever before. Back in 1995, the average page was 14.1 KB and contained 2.3 objects such as HTML and image files. By 2015, the average page had ballooned to 2161 KB with 108 objects, with images making up more than 60% of this bulk.
Discover how improvements in load time paid off for Walmart, Intuit and Staples in this infographic from SOASTA, now part of Akamai Technologies.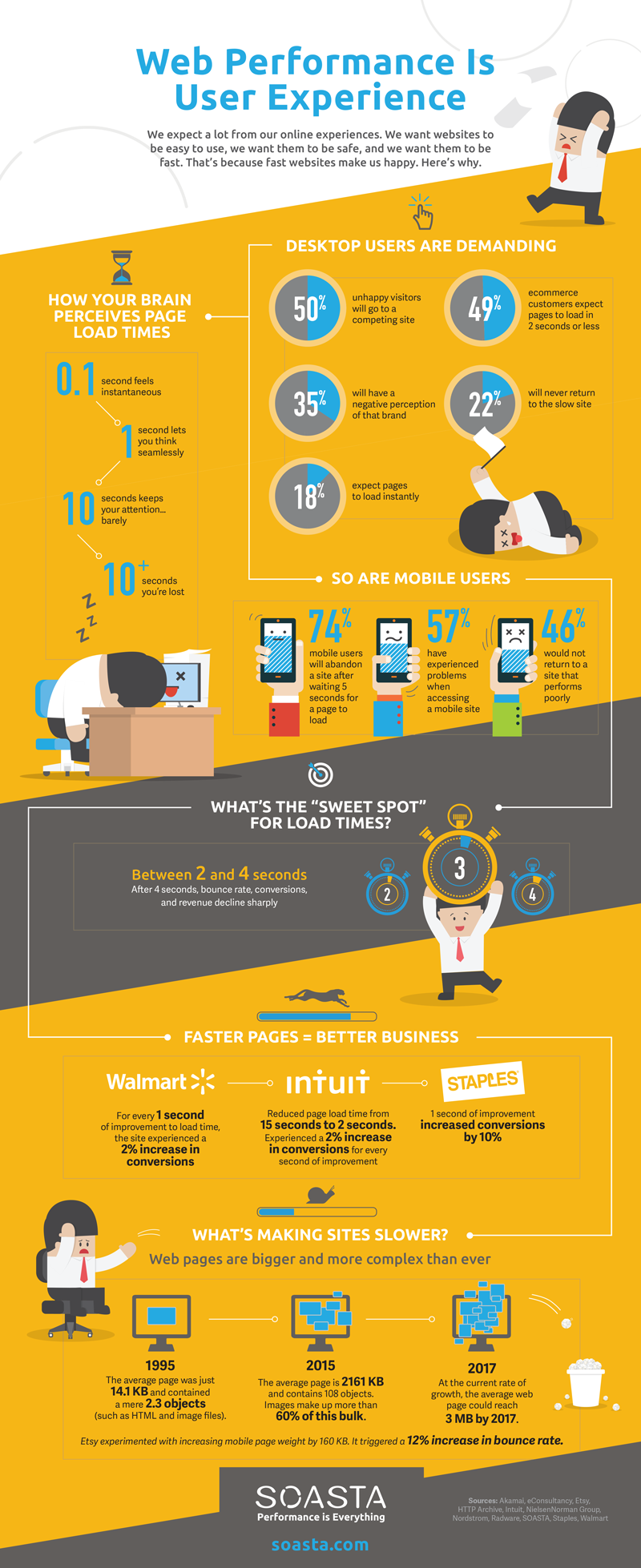 Source: SOASTA