Who?


Laura Davis-Taylor
EVP of Customer Experience
MaxMedia

Randy Davidson
Solution Architect for Retail Solutions
UXC Eclipse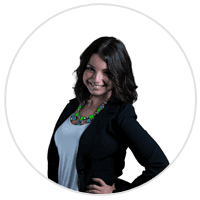 Alicia Fiorletta
Senior Editor
Retail TouchPoints
When?
On-Demand
---
Over the past few years, retail analysts and experts have alluded to the death of brick-and-mortar. The dawning of the connected consumer, coupled with the advent of behaviors such as showrooming, was expected to help drive the demise of the store.
But now, the retail industry is singing a completely different tune.
Join Alicia Fiorletta of Retail TouchPoints, Laura Davis-Taylor of MaxMedia and retail experts from UXC Eclipse, who will discuss the key technologies driving the store of the future. During this webinar, attendees will learn how to create more connected and personalized customer experiences. Topics include:
The evolving role of mobile;
The new, advanced POS system;
Integrating data across touch points;
The RFID connection;
Digital content and media; and
Incorporating social media into the store.
Register for this on-demand webinar to learn how to create an innovative store experience!
---