Retailers have long prided themselves on their ability to fill changing consumer needs as well as adapt to economic and technological shifts. But today's rapid pace of change has shaken brick-and-mortar merchants' belief in their own abilities.
More than half (56%) of retailers revealed that consumer expectations are "outpacing their ability to deliver cross-channel experiences" — up 12 percentage points from the 2016 total of 44%, according to the Retail Systems Research report, titled: Omnichannel Retail 2017: Retail's Existential Challenge. Even retail "winners" feel they have lost their mojo: in 2016, only 38% identified the challenge of online competitors changing the cost structure and profitability of their business model as a top-three concern. In 2017, the figure had jumped 20 points, to 58%.
However, what might seem like a liability — physical stores — offer traditional retailers their best opportunity for differentiating themselves against online competitors. Learn more in this infographic from Retail Systems Research (RSR).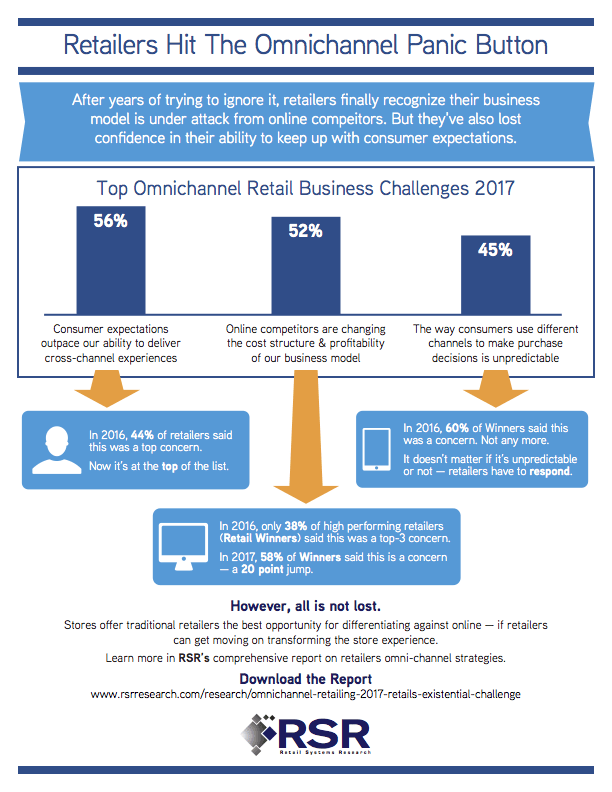 Source: Retail Systems Research (RSR)