It's no surprise that retailers like programs that provide them with recurring revenue streams: 65% currently offer some kind of a subscription program, and another 22% are considering adding one in 2019. A majority (54%) expect "significant growth" in revenue this year and beyond from recurring customer purchases.
Retailers cite a range of benefits from these programs:
Greater revenue (67%);
Greater profitability (61%);
Improved predictability (50%).
Learn more about retailers' drive for recurring revenue in this infographic from Napco Research.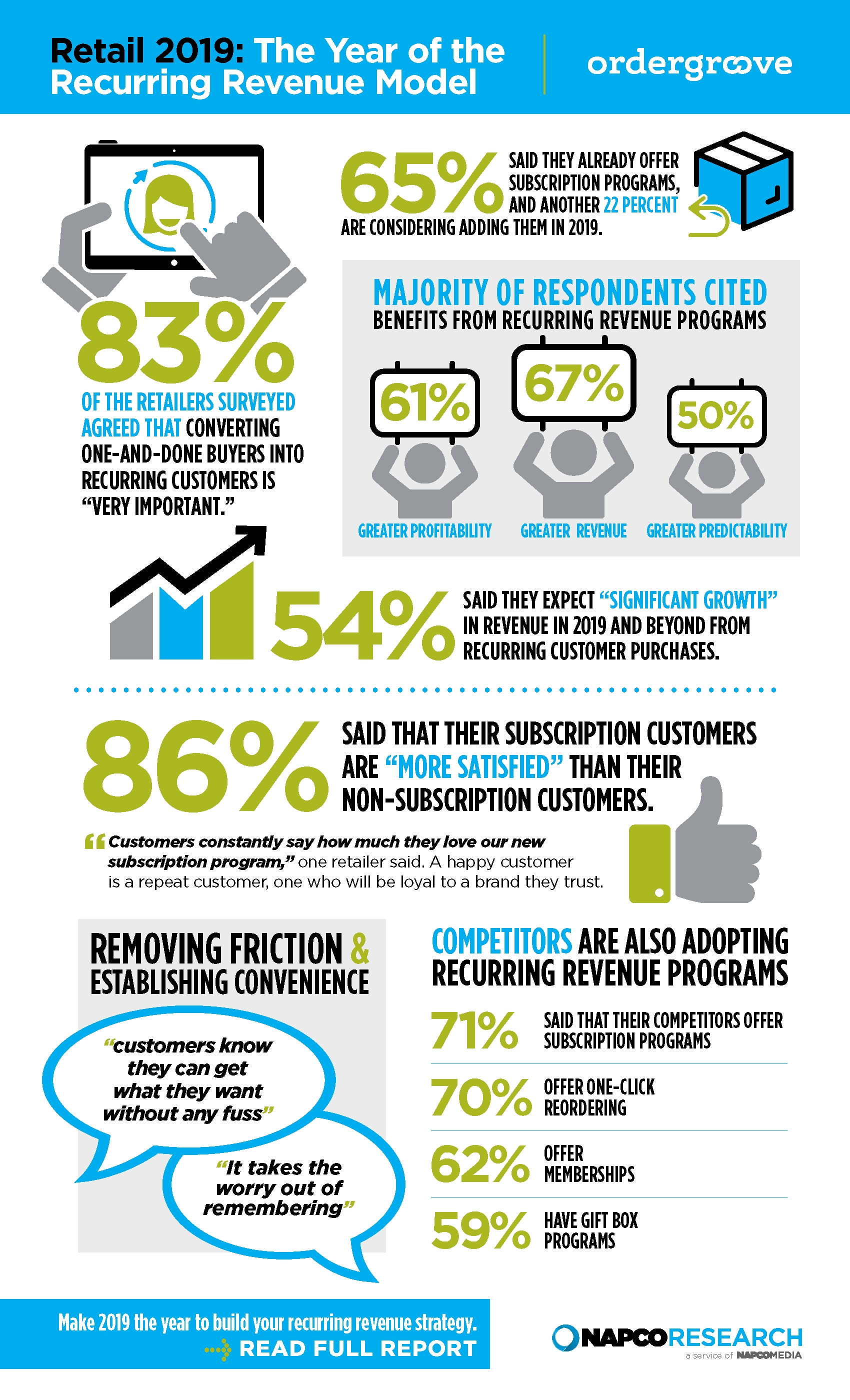 Source: Napco Research.