As more retailers struggle to keep up with Amazon by focusing on fast delivery, the growth of fulfillment centers that are one million square feet and larger will amplify the need for skilled facilities maintenance professionals. These maintenance pros will need to handle not only the facility itself but also:
Parking and security for more employees' personal vehicles;
Accessibility for local drivers picking up deliveries; and
Safe and efficient traffic flow for large trucks and rail lines.
Many of the new technologies having an impact in other areas of retail also will affect facilities maintenance in 2018, including:
Artificial intelligence (AI);
Mobile;
Drones;
Augmented reality and virtual reality (AR and VR); and
Robotics.
Learn more about the 2018 trends in facilities management in this infographic from the Professional Retail Store Maintenance Association (PRSM).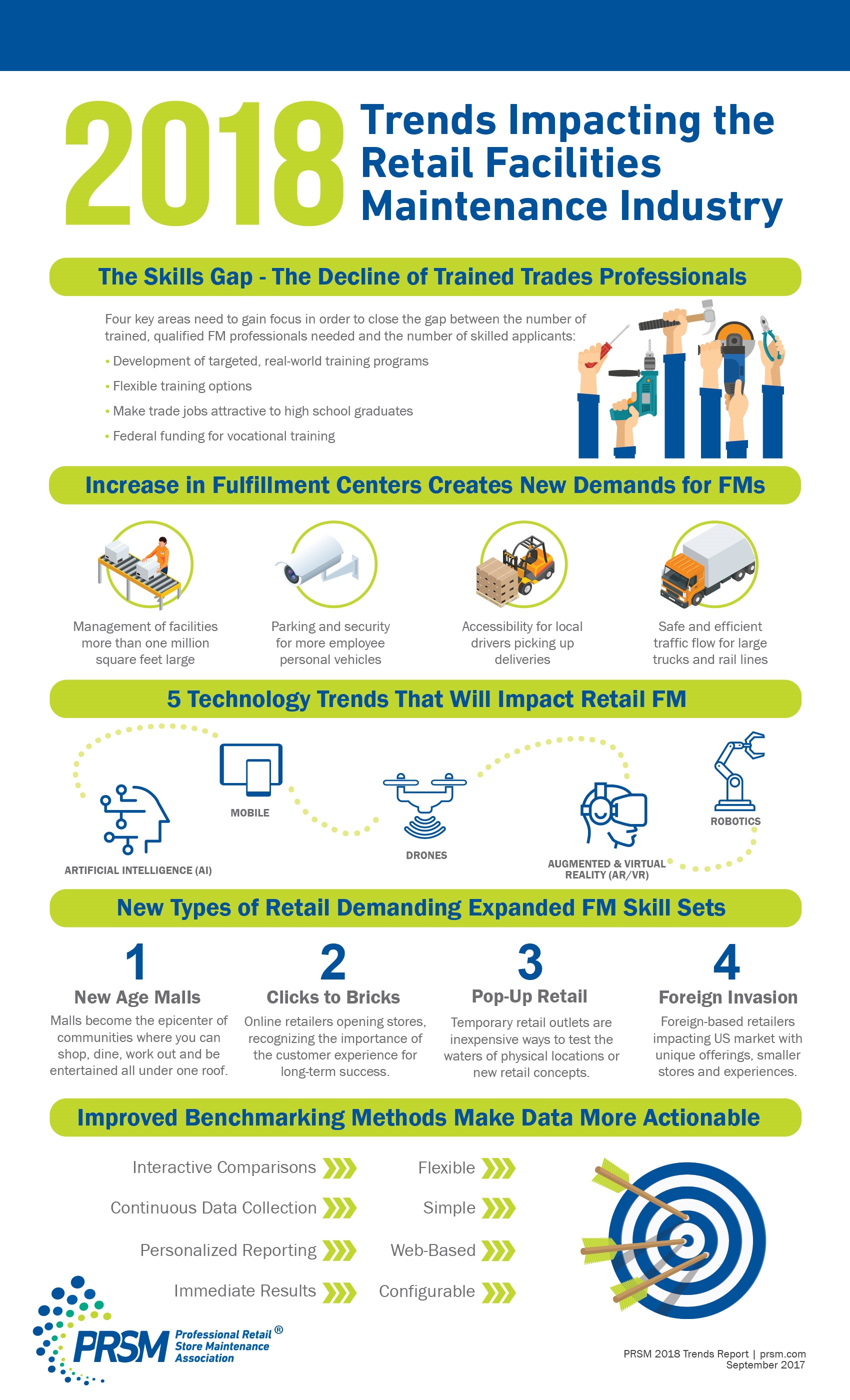 Source: PRSM