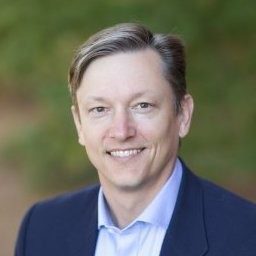 In an effort to keep up with ever-changing customer demands, retailers are increasing their reliance on technologies such as IoT and the cloud. Securing remote retail locations, however, can be complicated. Implementing an SD-Branch strategy enables retailers to secure branch networks with one central solution.
In today's digital landscape, traditional means of customer service are no longer the answer — this means embracing digital transformation efforts that are specifically designed to transform the shopping experience. In an effort to keep up with ever-changing customer demands, retailers are increasingly adopting technologies such as IoT and the cloud, enabling them to directly access and provide critical applications to meet evolving customer expectations while centrally managing everything from cash registers and security cameras to refrigeration units and inventory. Likewise, the presence of WiFi has become another critical requirement across this space for business operations, interactive marketing and customer care.
Along with these efforts, though, come new vulnerabilities which ultimately present cybercriminals with the opportunity to exploit distributed retail networks. As the attack surface expands, both customers and staff may be unaware of a cyber event until networks go down and transactions come to a standstill, which can have a strong negative effect on business, especially in a digital marketplace where customer and brand loyalty are no longer assured. However, the idea of securing multiple locations at any given time can sound daunting, especially where customer information is concerned. When providing an omnichannel experience to customers, retailers must integrate security and networking to increase visibility while dynamically meeting changing business and application requirements.
Connecting Distributed Retail Networks
In an industry centered on the inevitability of change, retailers must ensure they not only have the tools required to manage their networks as effectively as possible, but that the expansion of the network to hundreds or thousands of retail locations doesn't overwhelm limited IT resources. Because customer needs are constantly evolving, many organizations have turned to Secure SD-WAN to provide flexible and cost-effectiveness to and between retail locations. These solutions are designed to connect distributed networks, providing retailers with the opportunity to better engage customers while enhancing business processes.
While SD-WAN improves network performance, retailers must also be aware of the security challenges this technology poses. Direct access to cloud applications and Internet resources means that traffic is no longer being backhauled to the central network, reducing significant network traffic load and operational expenses. However, this also means that this data is not being protected by the security protocols of the corporate data center.
But the challenge isn't just limited to issues of connectivity. The growth of on-site IoT devices, direct connections to cloud and Internet resources and direct digital interactions between customers and POS systems have introduced networking complexity into a branch office or store that usually lacks onsite IT staff. Somehow, organizations must be able to come up to speed with the rest of the digital marketplace without putting themselves or their customers at risk.
This can be achieved by building an SD-Branch.
Combining Centralized Security And Management In Retail With SD-Branch
An SD-Branch solution enables retailers to roll out essential technologies and services at their remote retail locations while achieving consolidation of branch services and enabling edge protection across networks and devices. For regional stores looking to prioritize security, SD-Branch empowers organizations to expand digital transformation efforts and adapt to the demands of today's digital consumer with minimal need for configuration or policy intervention from IT teams. For retailers that are spread out across multiple remote locations, the idea of centralized security and management is critical. With this one solution, however, the lack of local trained IT staff will no longer be a constraint on deployment.
Benefits such as these are achieved through the inclusion of several SD-Branch components:
A Secure SD-WAN solution serves as the foundation of an SD-Branch deployment by combining flexible connectivity with integrated network and security management. Its next-generation firewall (NGFW) not only secures the SD-WAN connection but extends that security functionality deep into the local LAN through its integration with the switching and wireless infrastructure, support for Network Access Control, traffic scanning, dynamic network segmentation and the securing of IoT devices and traffic.
Secure wireless access points extend and enforce consistent network security policies to the branch, enabling flexibility in terms of online retail traffic and payment methods. Taking this a step farther, these devices must also be able to be centrally managed through the same management interface used for network connectivity and security, including visibility and control of the switch and wireless infrastructure.
The proliferation of IoT devices at retail locations — such as credit card readers, cash registers, scanners and other POS devices, refrigerator and temperature sensors, inventory control systems, security and surveillance, and more — have significantly expanded the potential attack surface. As a result, device security, specifically for IoT, is essential. Retailers must have the ability to identify, profile and classify every device that seeks access to the branch LAN, differentiating between IoT and customer devices, and providing dynamic segmentation so that IoT devices are properly secured while enhancing the customer experience — without putting the local branch network, and by extension the corporate network, at risk.
Zero-touch deployment allows for new SD-Branch environments to be introduced without the need for onsite IT personnel. Through a single console, retailers will have the ability to remotely manage and automate tasks such as configuration, policy updates, device patching and traffic management.
In order to establish an effective SD-Branch strategy, retailers must ensure each of these elements are able to work together seamlessly. Going beyond traditional methods of security is critical within this sector, specifically due to the direct relationship between customers and retailers. From digital payment methods to online shopping, retailers are required to stay on top of the latest technology trends, and then implement and manage them across all of their retail branches to keep customers from going elsewhere. Securing this changing digital landscape is why many organizations — across all industries — are turning to SD-Branch. Having the ability to manage multiple remote branches with one solution enables retailers to secure all aspects of their business without overwhelming their already thin IT resources.
Final Thoughts
In the retail sector, digital transformation plays a critical role in the relationship between retailers and customers. While offering benefits in terms of flexible options for customers, the inclusion of new technology has presented new risks across the distributed store environment. By implementing an SD-Branch strategy, retailers can secure networks across multiple remote locations with one centralized solution.
---
Peter Newton is the Senior Director of Product Marketing for Fortinet. He has more than 15 years of experience in high tech product management and product marketing. Newton is the product marketing lead for Fortinet's Operational Technology (OT) solution, including ICS & SCADA.