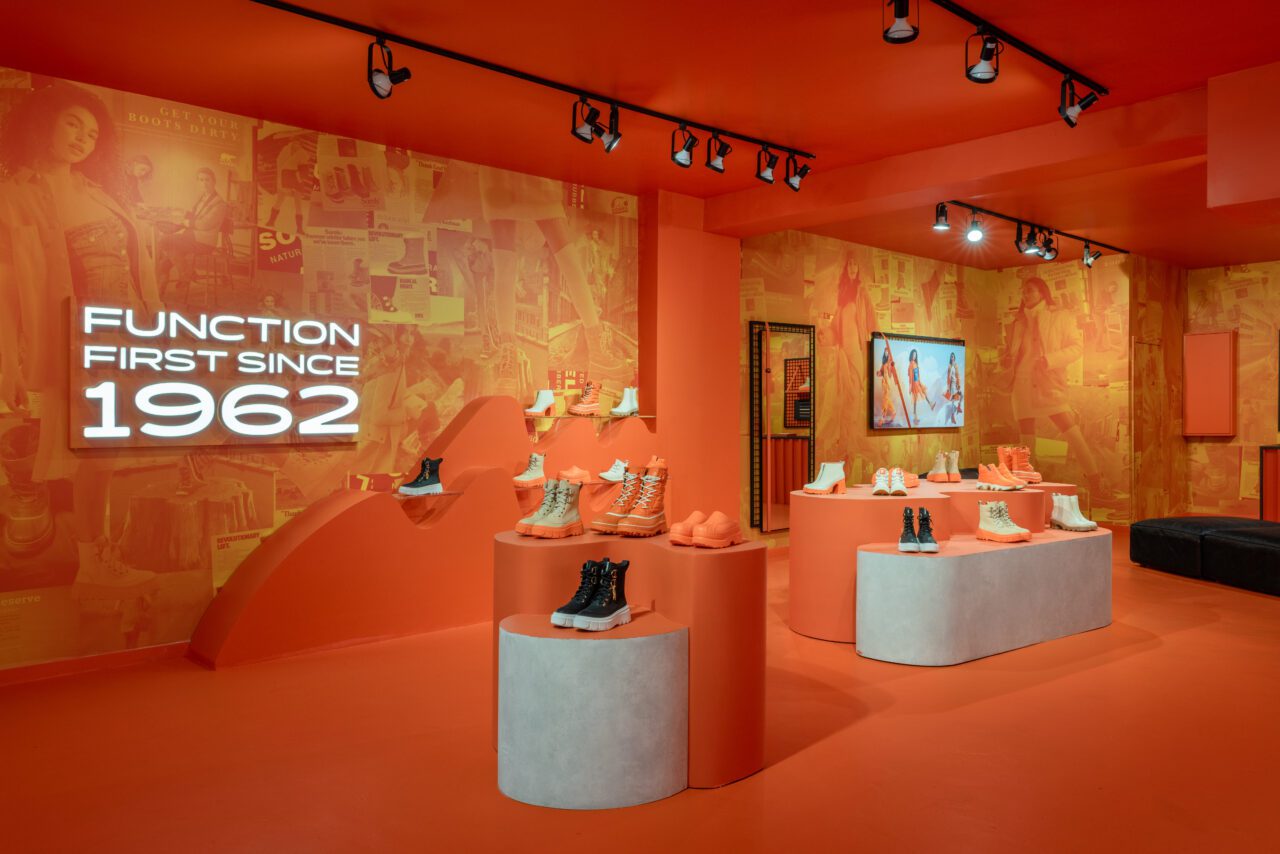 Showfields has shown up with a new retail opening, this time bringing its wonderland-style design scheme to a 20,300-square-foot space in Washington, D.C.'s Georgetown neighborhood. The retailer hosted a grand opening for the new location on Dec. 8, 2022 after securing a 10-year lease with the property's owner, real estate developer EastBanc. This newest Showfields store joins locations in Manhattan and Brooklyn, N.Y., Miami and Los Angeles.
Located on a corner at 31st and M Streets, Showfields Georgetown occupies a Federal-style building constructed circa 1800 that was renovated in 1999, according to EastBanc. While Showfields designed the interior of the experiential retail space to promote a magical shopping experience, the company also wanted to maintain many of the building's classic elements that connect modern retail with the neighborhood's rich heritage.
The building's exterior boasts 73 feet of frontage on M Street. Showfields retained the exterior's whitewashed and gray brick front and black roofline, affording a simplicity that contrasts with the colorful interior. Aligning with the House of Showfields concept, the three-story shop was designed with the goal of each department resembling a room within a home.
Showfields' Georgetown location includes spaces such as a kids' corner, a bar courtyard, a living room, a style room and a wellness center. Each room has a specific color scheme, such as periwinkle and lime green, and the room's color also is used in Showfields' signature checkerboard flooring.
Brooks Brothers formerly occupied the retail location, and the building was recently home to EastBanc's retail incubator Concept 31/M, which provided space for small businesses, emerging labels and digitally native brands to practice brick-and-mortar retail.
In addition to brands including AbsoluteJoi, Bespoke Paws, Connetix and Descendant of Thieves, the new Showfields shop also features Viva Vida, an alum of Concept 31/M. True to the Showfields formula, the space also was designed to accommodate events, such as a Dec. 17, 2022 concert with Sofar Sounds.
"This store is a great example of how we approach the future of retail — we can take a heritage retail space, rework it and create an entirely new environment that's wholly unique but at its core nostalgic for a classic shopping experience," said Tal Zvi Nathanel, CEO and Co-founder of Showfields in a statement. "We reused a lot of the existing infrastructure of the previous store — for us it was important to reutilize and rework as much as possible while introducing D.C. to our signature aesthetic."