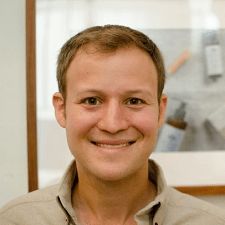 In this exclusive Q&A, Grove Collaborative CEO Stuart Landesberg talks about the product development, marketing and culture that has propelled the home care retailer focused on consumers' health and wellness priorities.
Retail TouchPoints (RTP): Can you fill us in on the background of Grove Collaborative?
Stuart Landesberg: I'll start with me and my background…I always cared a lot about sustainability. As a kid I thought Seventh Generation was the biggest company in the world and it was my dream job to work there. As I started my career and got to know the CPG space better, I came to see that what was available to consumers at brick-and-mortar was not necessarily consistent with consumer values. In fact, about 70% of shoppers in the U.S. today prefer conscientious products. So, we started Grove…we think of our place in the market as converting folks who have been buying conventional products but want to make a better choice for their families and the environment. We started with excellent third-party partners, then launched our own brands as well.
RTP: Where is most of your customer base located?
Landesberg: About 50% of our customers have not tried natural products before. We actually do better in the middle of the country, including Texas, Kansas and Utah, vs. the coasts. What's unifying for us is our core emotional territory around home and family. When my daughter drops an apple on the floor it should be ok if she picks it up and eats it, based on what I used to clean the floor. Our customer base crosses political, economic and geographical barriers. Everyone wants to create the best life possible for their families.
An example of our primary demographic is a 29-year-old mother of two working as a substitute teacher in Lawrence, Kansas.
RTP: What are the primary marketing strategies for the company?
Landesberg: We focus on the fact that Grove is an easy, low-risk way to bring great products into your home. You don't have to care about sustainability to be a Grove customer; it just has to resonate as a connection to the home you're creating. If we went to market with a heavy sustainability message it might feel too exclusive.
When we originally introduced the brand, it was by word-of-mouth in the early days of influencer marketing. Because it became an organic conversation among our followers, we were able to participate in the dialogue. That has been a core part of the business since we were tiny. As we have grown over time, we have maintained that close dialogue with people. Influencers were part of the mix for a long time. We work with thousands of people who speak about Grove and how it has impacted their lives. We don't have celebrities speaking for the brand and that is ok.
RTP: Are there any technology partners that have helped Grove along the way?
Landesberg: Although we have developed a lot internally, two partners that have been great for us are ShipHawk and Fishtown Analytics. Both partners are folks who have helped us scale and have taken a truly collaborative approach to building solutions that drive shared success.
RTP: Do all Grove employees share the core beliefs around sustainability, etc.?
Landesberg: One of my mentors shared an insight with me early on: if you work at a conscientious company you get conscientious customers and conscientious employees. My favorite thing to talk about is our employees. We have a phenomenal group of wonderful and brilliant people working at Grove. One of my favorite anecdotes happened when we were opening an office in Portland, Maine. I was doing back-to-back interviews to hire Grove Guides (like personal shoppers/helpers) and everyone who came in said they had been a Grove customer and couldn't wait to join the company. That location has done extremely well.
RTP: How does your subscription service work?
Landesberg: Our mission is to make it easy for customers to switch to more natural and sustainable products, and we've found that customers appreciate the ease that scheduled deliveries provide. These are categories where folks "run out" and so having a scheduled cadence allows us to fit into our community's life over the long term. That said, we have a lot of different ways to customize your experience, including without any auto-shipment. No matter what though, each shipment is 100% customizable for what is best for you and optimized to ship in as few boxes as possible for the least amount of packaging and impact.
RTP: Can you talk about brand development and selection?
Landesberg: We sell our own brands as well as third-party partners' brands. We don't believe we are the only stakeholder in helping all families. We have strong partnerships with partners including Burt's Bees, Method and Seventh Generation. We also started developing our own brands. The home care category is still sold 96% offline, so we are challenged with creating a unique relationship with consumers. It's a different form factor focused on lower costs and a better environmental footprint. For example, we sell a reusable glass bottle for glass cleaner and a one-ounce concentrate as a refill. It's hard to sell a one-ounce concentrate in a brick-and-mortar store where it won't be as visible as a larger container sold by traditional brands.
RTP: Do you have plans to open brick-and-mortar stores?
Landesberg: It's something we think about often. It could be interesting as we're helping people transition from conventional brands to natural brands, but we don't have immediate plans. I wouldn't be surprised, though, to see us move to a physical presence within the next 12 to 24 months.
RTP: Have you had any mentors along the way?
Landesberg: I am fortunate to have had a number of really strong mentors, including investors, board members and collaborators, not to mention my parents. One in particular is the former CEO of Seventh Generation, John Replogle.