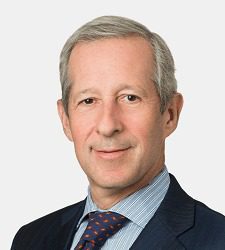 Lots of cities want Amazon to call their location home — even if it's only a second home. After announcing the search for a city to host its second headquarters, the pure play giant received proposals from a remarkable 238 cities and regions across North America, all vying for the promised $5 billion in investment and 50,000 jobs that will come with being "Amazon HQ2."
While Amazon will not announce its decision until early 2018, experts already are handicapping which cities are the likeliest candidates. Attorney Steven Polivy, Chair of the Economic Development and Incentives Practice at Akerman LLP, believes the presence of a highly trained tech workforce will be a critical factor in the winning city's bid. Additionally, Amazon being Amazon, Polivy believes the company will make good use of data gathered during the search process in order to deepen its understanding of customers, competitors and geographies.
RTP: Let's go back to the original decision to create a second headquarters. Why couldn't Amazon simply expand in Seattle?
Steven Polivy: I think Amazon has probably reached a peak of their ability to bring new people in to the Seattle area. Amazon's specific needs require a very large workforce. Most companies don't have 100,000 highly skilled people working on the company's business all in one place. The scale of what they're doing is different than that of other businesses. To try to keep building that up in a market like Seattle has to be extremely difficult. I think it's all based on their need for personnel, and being able to get the talent that they need. There are a lot of other tech companies in Seattle also competing for employees — Microsoft, Starbucks, Boeing to name just a few — and it's not that big a city in comparison to other U.S. business centers.
RTP: Which locations do you believe are leading contenders?
Polivy: I've been on calls recently with people from our other offices in Miami, Chicago and Washington, DC, and each of them was explaining why their city had the competitive advantage. However, I don't know of one particular community that has a clear edge. Amazon is going to go where they see the best workforce available now, and where they see that they can recruit the best workforce to move to. They also will be looking for a city that can grow to accommodate Amazon's needs.
So while it could be a mid-size city with growth potential, like Austin or San Antonio, Texas, it could also be a city with a large workforce and a major presence in the tech industry already. New York City, Boston, Miami or Chicago would all be strong candidates for those reasons. I don't see Amazon picking a city that would be totally unexpected; I don't think Minneapolis or Mobile, Ala. will be viable options.
RTP: Would there be an impact on the retailers located in the HQ2 city?
Polivy: The location of Amazon's HQ will not have a significant impact on retail in that area, because Amazon is there already. There's no market that Amazon will be going into in a bigger way just because their HQ2 will be there, unless it makes sense for them otherwise. They're already in the physical supermarket business with their purchase of Whole Foods. They're in the bookstore business, which is the greatest irony of all — the company that drove most brick-and-mortar bookstores out of business is in that business themselves.
Again, I think the key impact will be on the workforce. Their presence will create demand for other companies that will want to be located near Amazon. These will be companies that do things that are complementary to Amazon's businesses, which go beyond retail to include fulfillment, cloud services, streaming entertainment services, etc. You'll see people needed who are in the graphic arts and advertising, for example.
RTP: Is Amazon using the search process to learn more about the candidate markets?
Polivy: Amazon is extremely well-practiced in the art of mining information. If you think they are doing something that is this broad ranging, and are not amassing a lot of information that they will be able to utilize in the future — in ways you and I are not even considering now — you would certainly be mistaken. They are getting a lot of information about a lot of markets, and everything they can get that can help them with their future operations and expansion plans will be helpful to them.
RTP: Does Amazon's search for its HQ2 resemble other big companies' processes?
Polivy: The major difference is that typically when a company is looking for a new headquarters, it's done in as close to "total darkness" as possible. Most companies that are thinking about a move this major must make it happen in total secrecy. That's because if it gets out, it will totally disrupt your operations until you're ready for it to do so. The fact that this has been an extremely public process is the biggest difference.
RTP: Amazon has been criticized for hyping its actions simply for PR purposes, and even for indicating interest in a particular area as a means to scare off competitors. Does the search for HQ2 merit any of those criticisms?
Polivy: I don't believe Amazon was motivated in making the search so public solely to amass publicity. After all, they get plenty of publicity on their own. But the fact that they can do this in a way that generates some buzz, curiosity and excitement makes it a very clever strategy on their part.
RTP: Are there lessons that other retailers, or other businesses, can learn from Amazon's search?
Polivy: I think that in terms of business school case methods, "Amazon HQ2" will generate a whole lot of study, as people analyze what has worked and what hasn't worked. I think it will educate a lot of companies on the things that they can do and how they should be conducting these kinds of searches. On the other hand, the tactics being used by Amazon — for instance being so public about this whole process — fit Amazon. There are probably not going to be the same set of circumstances for other companies and other settings.