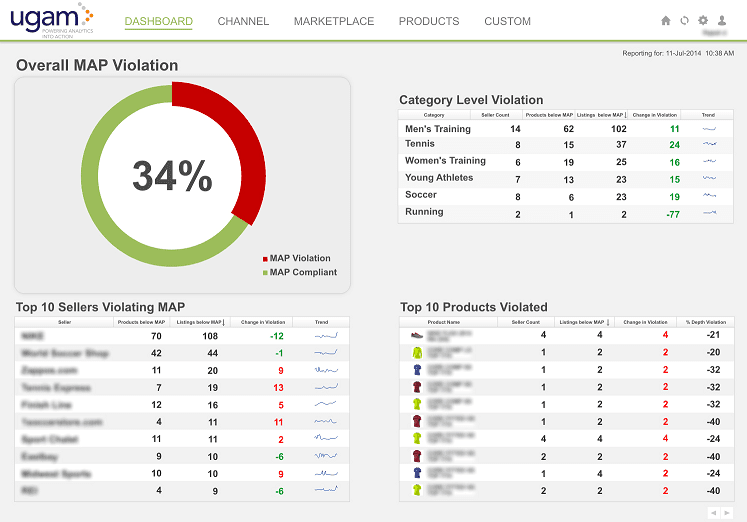 Many retailers have extensive product lines that are available on a variety of e-Commerce sites, marketplaces and comparison shopping engines. Monitoring these different touch points can be difficult, especially because retailers have an extensive amount of product data to handle.
Ugam Brand Intelligence delivers real-time price monitoring capabilities to all retailers, enabling them to collect information on store products across e-Commerce sites. The solution can be used to detect pricing violations at the variant level and identify unauthorized activity.
The platform also is designed to eliminate manual minimum advertised price (MAP) monitoring and enforcement processes and, in turn, help retailers prevent revenue loss. The solution provides evidence that links back to the date and time of MAP violations, which helps brands take action against noncompliant channel partners by facilitating warnings and order holds when violations are detected.
The solution is supported by the Ugam global service team, which provides insight and recommendations, and follows up with authorized channel partners.