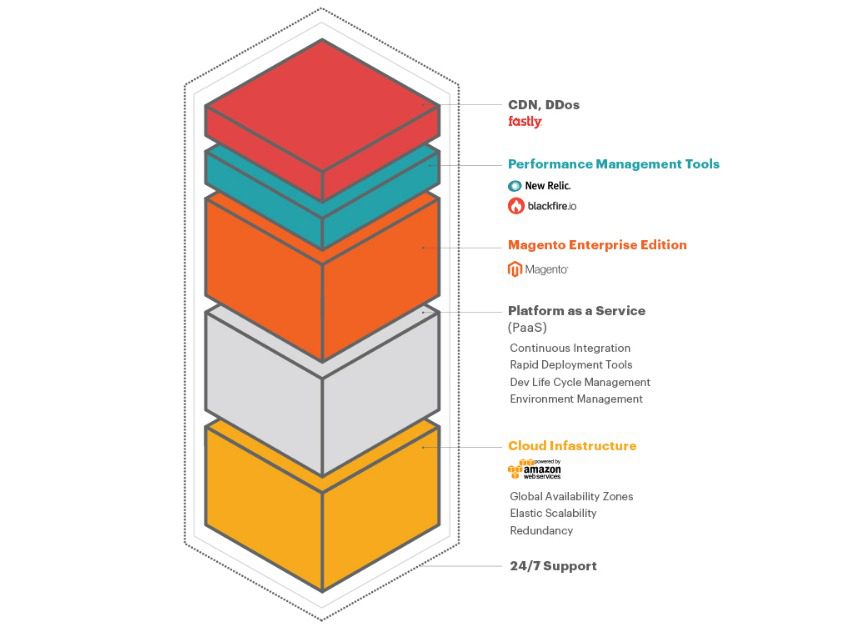 Magento Commerce has unveiled its Enterprise Cloud Edition Platform-as-a-Service (PaaS) for its flagship Magento 2.0 digital commerce solution.
Run on the Amazon Web Services (AWS) cloud, the Magento Enterprise Cloud is built to power e-Commerce experiences with rapid deployment of fully customizable, secure and scalable Web storefronts. The Enterprise solution is designed to enable retailers to offer:
Differentiated customer experiences;

Simplified integration with existing systems; and

Enhanced ability to respond to the industry's technology changes.
With these capabilities, merchants can potentially reduce technology deployment and management costs.
Magento Enterprise Cloud Edition offers the major benefits of modern cloud computing that are most commonly associated with Software-as-a-Service (SaaS) solutions: Elastic scalability, high resilience and availability, PCI compliance, global availability and automated patching.
The PaaS also can enable retailers and their system integration partners to adopt continuous delivery practices by providing best-in-class DevOps, release management and cloud management tools that simplify and hasten deploying, testing, promoting and operating multiple environments.