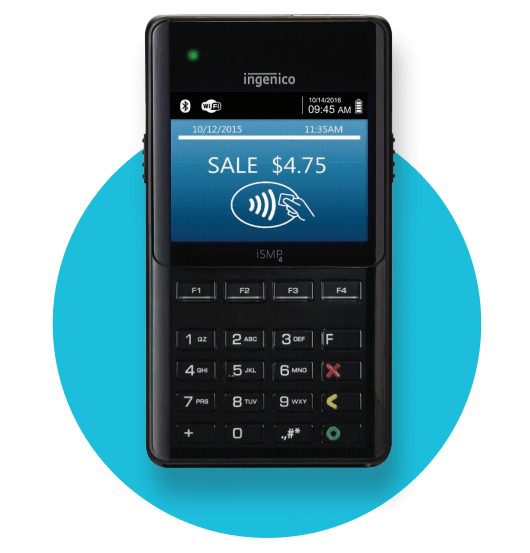 Payments platform provider Ingenico Group has launched the iSMP4 Companion, an enterprise-class mobile POS device designed to connect with a tablet or smartphone and accept all payment methods at any time.
The iSMP4 Companion accepts payments, including EMV Chip & PIN and Chip & Sign, mag stripe and NFC/contactless.
The iSMP4's suite of accessories is comprised of a multi-bay docking station and a rugged universal tablet enclosure. Each piece of hardware has been designed from the ground up to meet the needs of high transaction environments and support a broad range of enterprise use cases for in-store, out-of-store and onboard payment acceptance.
Key features of the iSMP4 include:
A 2.8" backlit color display to provide an optimal user experience even in bright outdoor environments;

A 1D/2D commercial-grade barcode scanner to speed up the checkout process and support barcode- and QR code-based mobile wallet programs;

Compatibility with any iOS, Android, Windows or Linux based device;

An illuminated EMV slot designed to guide consumer interactions; and

Ability to be used as a stand-alone device or connected with a tablet or smartphone via WiFi, Bluetooth and physical pairing options.