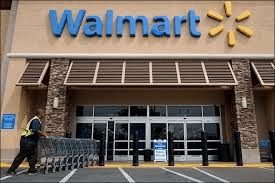 Wal-Mart Stores is shaking up its executive team in an effort to tighten up the organizational structure, according to an internal announcement from Walmart U.S. President and CEO Greg Foran and COO Judith McKenna.
Mike Moore, who served as EVP of the Neighborhood Market division of 613 smaller format stores, has been promoted to EVP of the much larger U.S. Supercenter division, which is comprised of more than 3,400 locations. Walmart West EVP Julie Murphy will assume Moore's prior position.
Implementing a "superstructure" eliminates the need for executives that supervise Walmart East and Walmart West alone. The entire U.S. operations team now will report directly to McKenna. Murphy's prior role will not be filled.
"It is a good move for the future growth of the divisions," said Walter Loeb, President of Loeb Associates, in a contributed blog on Forbes. "I believe that it is likely that more innovative ideals will be tested with the elimination of the intermediary layer created by having a management level overseeing the two geographic divisions. I also believe that the company is returning to its heritage and empowers its store management to respond to local demands."
Mark Ibbotson, SVP of Innovations at Walmart U.S., will take on an expanded role by also working as the SVP of Central Operations. In this role, Ibbotson will receive additional asset protection responsibilities. His team will work more closely with the Walmart global e-Commerce team to expand its online grocery shopping and home delivery service.
Wal-Mart Stores announced a series of other executive shakeups: Pam Kohn, EVP of Walmart Realty, and Joaquin Gonzalez Varela, EVP of Walmart East, have left the company. J.P. Suarez, who served as the company's SVP of Real Estate Strategy, Design and Construction, has been promoted to EVP of Walmart Realty to take Kohn's place.