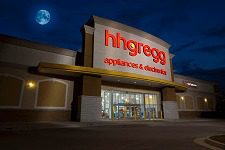 In the latest in a series of executive suite shakeups in retail, appliance and furniture retailer hhgregg has parted ways with President and CEO Dennis May after 17 years with the company. The sudden departure follows disappointing Q3 financial results announced late last month. Net sales decreased 10.9% to $593 million compared to the same period the previous year, and comp store sales dipped 10.8%.
Other recent retail industry executive changes include:
A struggling Kohl's recently let go of its Chief Digital Officer, its SVP for Communications and Public Relations and its SVP for Store Environment, with no plans to fill these positions with new hires.
Victoria's Secret CEO Sharen Jester Turney just left after 16 years with the retailer, but the difference is that Victoria's Secret has been performing strongly even in a tough marketplace for brick-and-mortar retailers.
At hhgregg, CFO Robert Riesbeck has been appointed interim president and CEO; he will also continue in his Chief Financial Officer role. Riesbeck is a relative newcomer at the company; he joined in 2014 after holding operations and CFO positions at Sun Capital Partners, Marsh Supermarkets and American Golf Corporation.