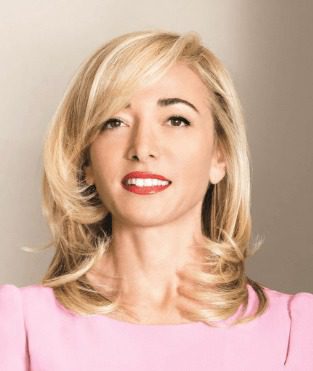 Federica Marchionni, the CEO of Lands' End, has stepped down from her position effective immediately. The retailer's Board of Directors has appointed Joseph Boitano and James Gooch as co-interim CEOs to fill the role.
The Board has engaged global executive search firm Heidrick & Struggles to assist with identifying a permanent CEO, with the search considering both internal and external candidates.
Boitano currently serves as EVP and Chief Merchandising and Design Officer, while Gooch serves as EBP and Chief Operating and Financial Officer.
The search for a new CEO is an all-to-common reality among retailers in 2016. CEO turnover from January 2016 to June 2016 jumped 60% from the same six-month period last year and in the months since, retailers such as Office Depot, Barnes & Noble, GNC, American Apparel, David's Bridal and Pier 1 Imports have either had CEOs leave their posts or have entered a transitional period.
While the reasoning for Marchionni's departure remains unclear, Lands' End's Q2 results may shed some light on the brand's struggles and why she felt the need to step away:
Net revenues declined $20 million;

Net income dipped nearly $2 million;

Direct segment revenue declined 6.9% to $246.4 million;

Retail segment revenue decreased 4.3% to $45.5 million; and

Comparable store sales declined 2.5%.
And while Lands' End officially separated from Sears Holdings Corp in 2014, much of its brick-and-mortar sales still takes place within 277 Sears locations, subjecting the brand to any financial problems the big box store has encountered since. Sears had a net loss of $395 million in Q2, with domestic comparable store sales declining 7%, likely having a significant impact on how well Lands' End merchandise sells within its physical channels.
The lack of success at its shops within Sears brick-and-mortar locations convinced the brand to make a bold — yet controversial — move in selling Lands' End merchandise on Amazon, a decision designed to expand its potential customer base. But while this move may accomplish this step, it's also possible that the retailer takes much of its own differentiation out of the equation if these consumers see the Amazon brand first. Although small brands have had success selling through Amazon in the past, these retailers are often too small to offer a significant inventory on their own e-Commerce site and sell exclusively through a marketplace channel.
Marchionni joined Lands' End in Feb. 2015 after serving as President of Dolce & Gabbana's U.S. branch. She replaced Edgar Huber, who resigned from the company in 2014 after leading Lands' End through its separation from Sears.