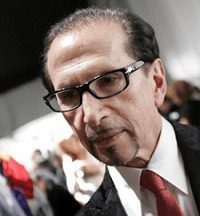 bebe stores has brought back its founder and former CEO to lead a turnaround effort that includes a 15% reduction in its corporate workforce. The move follows recent moves by retailer's such as Kohl's, Victoria's Secret and hhgregg to shake up the corporate masthead.
The troubled retailer announced that founder Manny Mashouf has rejoined its management team as CEO, replacing Jim Wiggett, who was hired less than two years ago. Mashouf previously served as CEO from the company's founding in 1976 to 2004, and then again from 2009 until the beginning of 2013, when he stepped down and became non-executive chairman.
As part of its turnaround effort, bebe said it will eliminate 45 jobs across design, merchandising, production and information technology support functions of the company
The moves come as bebe embarks on a restructuring plan to help revive falling sales. The company has posted three consecutive years of losses; including a loss of $5.5 million for its most recent quarter. Same-store sales have fallen in five of the past eight years.
"We believe the changes we are implementing will enable us to become a leaner and more nimble organization, allowing us to increase our focus on profitability while enhancing our product offering," Mashouf said. "We recognize that the overall macro environment has not been favorable to retailers in general, which is why we are taking steps that we believe are necessary to position the business for long-term success."
The company currently operates 151 bebe full-priced stores and 38 outlet stores in the U.S., Puerto Rico and Canada, in addition to bebe.com.