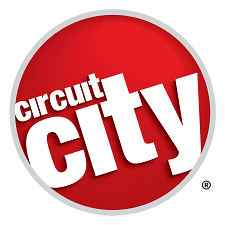 Circuit City closed the doors of its last brick-and-mortar location in 2009, but apparently the brand was only playing dead. Fast forward nine years and plans for a comeback kick off Feb. 15, 2018 with the launch of an experiential web site featuring AI-powered personalization, search-by-photo functionality, augmented reality and real-time support via video chat.
If the digital experience is successful, Circuit City plans to expand back into the physical world with kiosks, store-within-a-store arrangements and ultimately showrooms, according to CEO Ronny Shmoel, who bought the Circuit City brand, domain and associated trademarks from Systemax in 2015. Shmoel discussed his new plans for the brand at the Consumer Electronics Show (CES) in Las Vegas.
The web site will reportedly provide multiple ways for consumers to find products: via room layouts, by category or by brand. "The room layout experience is basically the digital version of an in-store demo room that's totally customizable," wrote Rob Stott in Dealerscope. "The smart kitchen room, for example, has different tiers, where the consumer might be looking for a simple smart appliance, all the way up to a completely integrated smart kitchen with all the bells and whistles."
Circuit City has partnered with Skinny IT to provide home installations, and has contracted with Taylored Group to design experiential showrooms, according to reporting in TWICE. The Skinny IT collaboration would allow Circuit City to compete with Best Buy's popular Geek Squad offering.