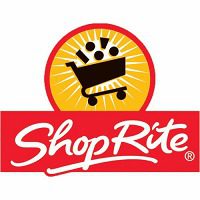 Prompted by the recently signed Tax Cuts and Jobs Act, Delaware Supermarkets Inc. is giving 1,000 non-management and union-represented employees bonuses of $150, in addition to any holiday and performance bonuses to which they may be entitled. An additional $150,000 will be allocated to employee training and development programs.
The new tax law sets the corporate tax rate at a flat 21% starting in 2018, providing a rate cut for many companies.
"Our ability to provide bonuses and training to our employees demonstrates the far-reaching implications of this tax reform," said Christopher Kenny, President and CEO of Delaware Supermarkets in a statement. "We're committed to our customers, our fellow small businesses and our communities. Investing $300,000 in our employees' future shows that we are also committed to our team members."
Known locally as Kenny Family ShopRites, Delaware Supermarkets owns six ShopRite stores in New Castle County, Delaware.
Ron Margulis, managing director of RAM Communications, told Retail TouchPoints that the extra pay and training will help the chain attract and keep the best employees in its competitive market.
"The Kenny family is competing in a market facing an increasing amount of competition from both traditional retailers like Food Lion and Wawa, and non-traditional retailers like Aldi and soon Lidl," Margulis said. "Retailers traditionally don't have a great reputation for paying high salaries, especially at the store level, so any effort to boost pay should help attract higher-caliber workers. This is exactly what companies like ShopRite and the Kenny Family need to do to remain relevant to the food shopper."