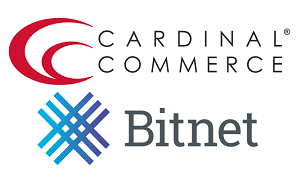 Mobile payment solution provider CardinalCommerce has partnered with Bitnet to allow its retail clients to accept bitcoin as a payment option.
With the Bitnet integration, CardinalCommerce users will be able to accept payments from dozens of digital wallets and alternative payment brands from around the world — without cross-border fees. Cardinal manages all program updates made by the wallets or payment providers, and keeps tabs on maintenance and version changes.
Merchants can display the prices of their goods in any of the 60 major world currencies, accept bitcoin as payment and receive funds in their local currency without handling bitcoin transactions internally.
Since the Bitcoin system doesn't allow payment cancellations, there are no chargebacks, eliminating a risk merchants typically need to address. Transaction fees also are lower with bitcoin than any other payment method.
"Bitcoin has turned the global Internet into a secure, seamless payment network — likely the most significant leap forward in FinTech history," said John McDonnell, Co-Founder and CEO at Bitnet. "We are honored to be partnering with CardinalCommerce to deliver the tremendous benefits of bitcoin to merchants."