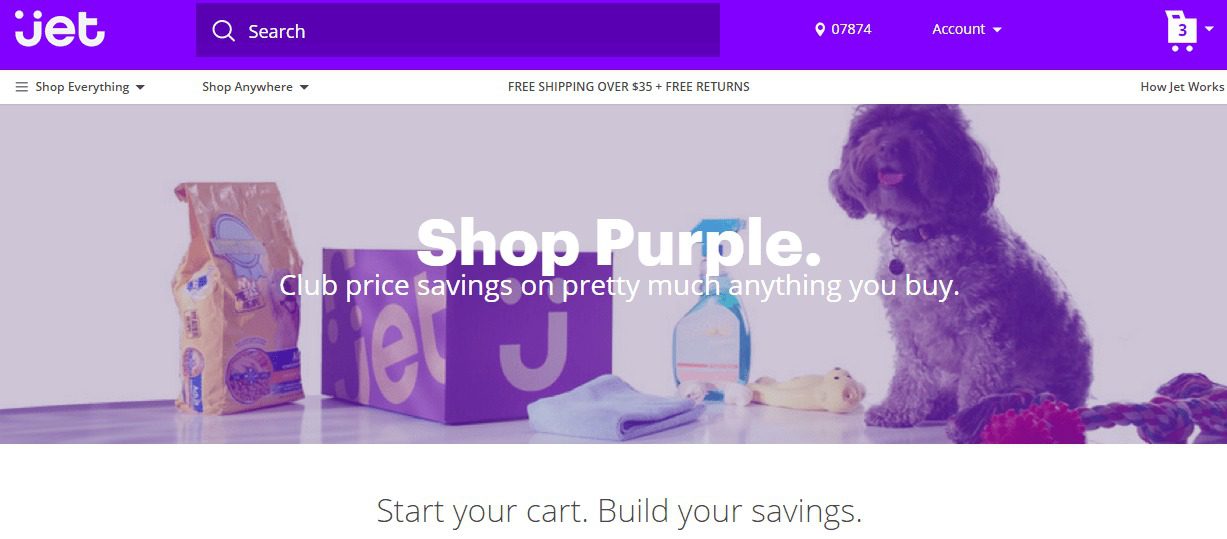 Following a successful beta launch and several financing rounds that led to a $600 million valuation, Jet has officially launched to the public. The online retailer is positioned to compete with Amazon and other shopping clubs, such as Costco, by offering deep discounts on up to 10 million products.
"Jet appears to be taking a page out of Amazon's playbook in the buildup to its public launch this July," wrote Deborah Weinswig in the report Jet.com: The Stealth Fighter With Amazon Squarely In Its Sights. "Jet's marketing strategy is not coincidental, since its founder previously spent two years at Amazon, honing his skill set. He's adopted the best of Amazon's practices that apply to Jet."
Jet uses a proprietary, dynamic pricing algorithm that finds savings on products in real time and shows customers how bundling items can bring costs down even further. Customers can acquire additional savings by waiving product returns or completing payment using preferred methods. Products ship free to shoppers once the order value hits $35.
"Our platform is engineered more like a financial trading system than a traditional e-Commerce marketplace," said Marc Lore, Founder and CEO of Jet.
Instead of targeting profit from product sales, Jet will receive revenue from customer memberships, according to the company. Members will pay $49.99 per year to join the club and gain access to the site. To motivate shoppers to try the service initially, Jet is offering complimentary three-month trial memberships. Jet also is guaranteeing that paying members will save at least the cost of membership within the first year.
"We have a very simple brand promise," said Lore. "Pay just $49.99 a year and you will save on pretty much anything you want to buy online."
The online retailer also provides members with the opportunity to earn JetCash. By completing purchases at partner sites, referred to as Jet Anywhere stores, and sending an order confirmation to Jet, shoppers earn credits they can bank and use for orders placed on Jet. For example, a customer could complete a purchase on Macy's site and receive 15% back from Jet in the form of JetCash, which they can apply to a future order placed on Jet.
Lore previously co-founded Quidsi, parent company of Diapers.com, with Vinit Bharara and served as the company's CEO. Amazon purchased Quidsi in 2010 for approximately $545 million, and Lore stayed with the company until 2013. Following a non-compete period, Lore founded Jet and raised $225 million in multiple funding ventures, including a $140 million financing round led by Bain Capital. The e-Tailer has set a $20 billion revenue target by 2020.
Jet currently is headquartered in Montclair, NJ, but is moving to a new space in Hoboken, NJ. The company has onboarded 233 employees since formation and is working with approximately 1,300 merchants.