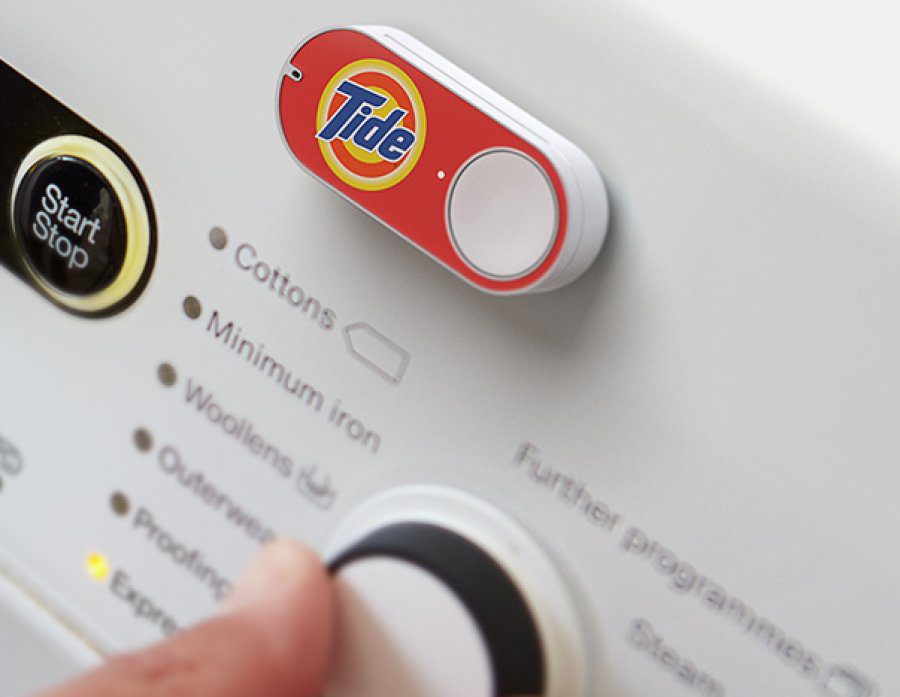 What was once considered an April Fool's joke is now an exponentially growing service. Consumers worried about running out of soft drinks, crackers, coffee or treats (either pet or human) can rest easy. Amazon has added 66 new Dash buttons to its lineup, bringing the total to 226 buttons.
Among the new brands and products that can be ordered via the ultra-convenient one-touch buttons are Coca-Cola, including Diet Coke, Powerade and Dasani water, plus well-known consumer brands like Purell, Similac, Folgers, Meow Mix, Milk Bone, Pup-peroni and Cheez-It.
Amazon has also expanded the number of Dash buttons featuring its private label products to Prime members. The three new options are Amazon gift cards, Amazon Basics batteries and Amazon Basics pet supplies. These join the Amazon Elements diapers Dash button that was previously available.
The Dash are designed to be placed anywhere around the consumer's house, and are programmed via an Amazon mobile app. Each button costs $4.99, and a customer's first button order includes a $4.99 credit toward the first product order.
"We're seeing exponential growth for the program; orders increased over five times in the last year," said Daniel Rausch, Director of Amazon Dash in a statement. Amazon also reported that some popular itemsfrom brands such as Hefty, Peet's Coffee and Arm & Hammer, are seeing a majority of their Amazon orders being made through the Dash button.
In addition to adding brands for U.S. consumers, today, Amazon recently expanded the offering internationally. In August, it launched in Austria, Germany, and the UK, and Dash Buttons for many of the brands sold out in a single day.