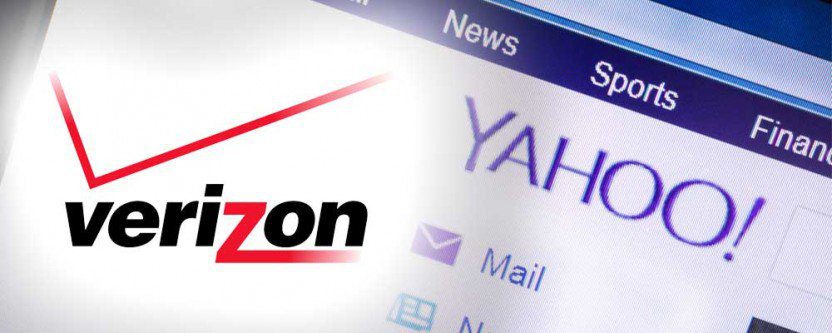 The feel-good 1990s dotcom era is truly over. Verizon, which purchased AOL in 2015, has agreed to pay $4.83 billion for Yahoo. But not all of the once-dominant web portal and search pioneer is going to Verizon — if it goes at all.
The terms of the deal could be amended — or the transaction may even be called off — after Yahoo's disclosure of two separate data breaches last year. One involved some 500 million customer accounts and the second involved more than a billion. On top of that, it was revealed that Yahoo helped the U.S. government in a massive spying operation that allowed it to search everyone's email for specific terrorism-related content. Verizon said it would "evaluate" the potential impact on the deal, according to Fortune.
Under the proposed transaction, Verizon is acquiring Yahoo's operating business. Yahoo's remaining business, which consists primarily of its stake in the Chinese e-Commerce titan Alibaba and its partnership in Yahoo Japan, will continue to exist as a separate company named Altaba, a combination of the words "alternate" and "Alibaba," according to the Wall Street Journal.
Yahoo CEO Marissa Mayer will resign from the company's board of directors if the merger is completed, Yahoo announced in a filing with the Securities and Exchange Commission. Mayer, along with Yahoo Co-Founder David Filo and other members of the board including Eddy Hartenstein, Richard Hill, Jane Shaw and Maynard Webb will step down, Yahoo said. Eric Brandt, who joined Yahoo's board in March 2016, would take over as chairman of Altaba's board. He is a former executive at Broadcom, a semiconductor company.
Mayer's resignation from the new board is "not due to any disagreement with the Company on any matter relating to the Company's operations, policies or practices," according to the SEC filing.
The new Altaba board will consist of five members, including activist hedge fund manager Jeff Smith.