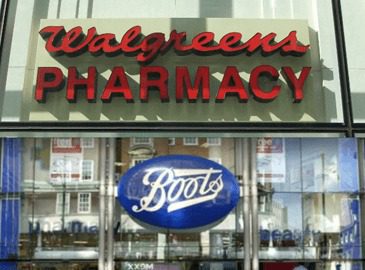 Walgreens shareholders have voted to approve the company's planned acquisition of the remaining 55% of European pharmacy chain Alliance Boots GmbH. During the voting session, the shareholders also approved the reorganization of the combined chain into a holding company structure.
Approximately 97% of the votes cast during the shareholder meeting were in favor of the transaction and reorganization, according to a company statement.
With the approvals, Walgreens expects to complete both the acquisition and the reorganization merger on Dec. 31. 2014, pending customary closing conditions. The combined companies will be called Walgreens Boots Alliance, Inc.
The companies initially launched into a strategic partnership in June 2012, when Walgreens acquired a 45% equity ownership in Alliance Boots for $6.7 billion. The partnership included an option for Walgreens to acquire the remaining 55%, which was exercised in August 2014.
As part of the reorganization, Walgreens will become a wholly owned subsidiary of Walgreens Boots Alliance, Inc., and shares of Walgreens common stock will be converted into shares of Walgreens Boots Alliance common stock.