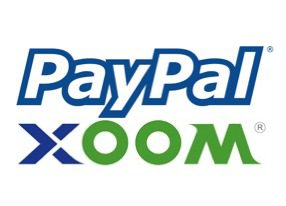 PayPal has entered a definitive agreement to acquire Xoom, a digital money transfer provider, for $25 per share in cash, a total enterprise value of $890 million. The Boards of Directors of both companies, as well as the Board of eBay Inc., PayPal's parent company, already have approved the deal, which is expected to close in Q4 2015.
When the acquisition is completed, Xoom will operate as a separate service within PayPal, enabling U.S. customers to send money to, and pay bills for, family and friends worldwide. All money transfers and payments can be completed in a fast, secure and cost-effective fashion via desktops, smartphones and tablets.
By purchasing Xoom, PayPal is broadening its suite of solutions for more than 68 million active users nationwide. The move also empowers PayPal to expand into new territories. Xoom has extensive reach in key international markets, such as Brazil, China, India and the Philippines. Similarly, as part of the PayPal family, Xoom will be able to maximize value for shareholders and create a better experience for current and future users.
"Expanding into international money transfer and remittances aligns with our strategic vision to democratize the movement and management of money," said Dan Schulman, President of PayPal. "Acquiring Xoom allows PayPal to offer a broader range of services to our global customer base, increase customer engagement and enter an important and growing adjacent marketplace. Xoom's presence in 37 countries will help us accelerate our expansion in these important markets."
During the acquisition proceedings, J.P. Morgan Securities LLC is acting as financial adviser to PayPal, while Sidley Austin LLP is acting as legal adviser. Qatalyst Partners is acting as financial adviser to Xoom, while Goodwin Procter LLP is acting as its legal adviser.