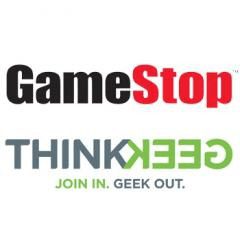 GameStop has acquired Geeknet for approximately $140 million. Geeknet is the parent company of ThinkGeek, an online retailer for computer enthusiasts. As part of the acquisition, GameStop will acquire all of the outstanding shares of Geeknet's common stock at $20 per share. The board of directors at GameStop and Geeknet approved the transaction, and the companies expect it to close by the end of GameStop's Q2 2015.
To acquire Geeknet, GameStop outbid alternative pop culture apparel retailer Hot Topic, which had initially announced that it was set to acquire Geeknet for approximately $122 million. Upon entering the transaction, Geeknet terminated its prior agreement with Hot Topic. Geeknet will pay Hot Topic a termination fee, which GameStop has agreed to reimburse.
The transaction provides a natural extension of GameStop's existing product offering, which includes video games, consumer electronics, wireless services and collectibles. In acquiring the ThinkGeek brand, GameStop expects to add an immediate incremental $100 million in annual net sales, according to a company statement. Once completed, the retailer expects to increase its operating earnings, and has a targeted internal rate of return (IRR) above 20%.
"This acquisition creates value to all stakeholders involved," said Paul Raines, CEO of GameStop. "The addition of Geeknet is an important expansion of our global multichannel platform and we are excited to leverage their product development expertise to broaden our product offering in the fast-growing collectibles category and deepen relationships with our existing customer base."
The Geeknet acquisition allows GameStop to extend its global retail presence through numerous channels and delivery models, including online, brick-and-mortar, pickup in-store and web in-store. The transaction also is designed to further drive engagement with core GameStop customers, in particular the 40 million global PowerUp Rewards members, by offering them exclusive merchandise related to entertainment options offered.