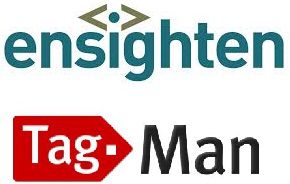 Ensighten, an enterprise data and tag management platform provider, has acquired fellow tag management provider TagMan. Financial terms of the acquisition have not been disclosed, but Ensighten recently acquired $40 million through Series B fundraising.
There will be no business or technical disruption as a result of the acquisition, according to a statement on the Ensighten web site. TagMan customers will have access to both the TagMan Marketing Data and Attribution Platform and the Ensighten Agile Marketing Platform.
The Ensighten Agile Marketing Platform (AMP) is designed to enable digital marketers to deliver personalized brand experiences to every customer, while accelerating web site performance and marketing initiatives. The TagMan Marketing Data and Attribution Platform is designed to provide marketers with the ability to collect,unify and distribute third-party, first-party and CRM data to technology vendors in real time.
The combined organization will "provide a strategic platform for digital marketers to leverage the foundation of tag management to unlock the full potential of their data," according to a press statement.
"The acquisition of TagMan accelerates Ensighten's growth on a global scale and represents our collective vision to redefine the marketing cloud," said Josh Manion, Founder and CEO of Ensighten. "We are very excited to deliver one-to-one marketing capabilities for the mutual benefit of our customers and partners worldwide."
The TagMan customer base includes more than 400 brands, such as: Virgin America, Travelocity, John Lewis, Marriott and DirecTV. Ensighten delivers its services to brands including: Microsoft, Capital One, United Airlines, T-Mobile and Walmart.